The 2018 International Film Festival Rotterdam (IFFR, Jan 24 - Feb 4) will host retrospectives of the works of Argentine director José Celestino Campusano and Polish visual artist and filmmaker Artur Żmijewski.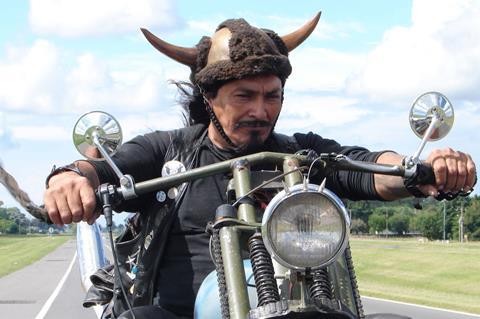 Campusano, little-known outside of his home country, is recognised for his films exploring people living on the fringes of Argentine society, primarily among its working class.
Notably, his 2009 film Vikingo chronicled biker gangs and his 2014 feature El Perro Molina followed a small-time criminal on the decline.
The retrospective will also feature the international premiere of his new film El Azote, about a social worker working with young offenders, and the world premiere of Brooklyn Experience, a 60-minute VR installation the director shot in the US.
Żmijewski is known for his visual installations that deal with the disabled and under-represented.
His 2010 film Blindly depicted blind people embracing the art of painting, and in 2013 film The Making Of he organised a fashion and beauty session for female prison inmates.
He is also represented in the IFFR's Tiger Short Competition with the world premiere of his black-and-white short film about refugees, titled Glimpse.