London and Philadelphia-based distributor TLA Releasing has picked up mutliple territories to José Celestino Campusano's Argentinian drama Men Of Hard Skin (Hombres De Piel Dura) from Compañia De Cine.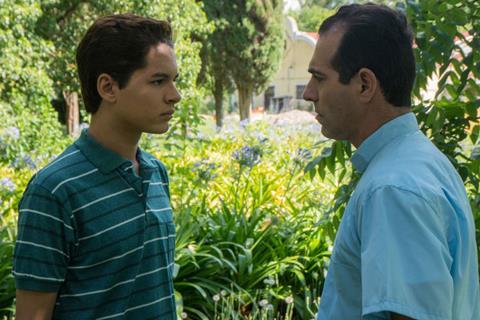 The film premiered at this year's International Film Festival Rotterdam (IFFR) and is set to have its European premiere at BFI Flare in London later this month.
TLA has taken UK, North America, German-speaking territories, French-speaking territories, and south-east Asia on the film, and is planning some theatrical play.
The company specialises in releasing LGBT entertainment. Men Of Hard Skin is a story told through the prism of two relationships, looking at the difficult way sexuality is treated in different layers of Argentinian society.
Campusano also wrote the screenplay and produced the film through Compañia de Cine. The cast includes Wall Javier, Germán Tarantino, and Claudio Medina.
TLA's recent acquisitions include Tallinn premiere Sunburn and Marco Berger's The Blonde One out of EFM. The company also has a distribution partnership with France's Optimale, which will handle the Men Of Hard Skin release in France.
London LGBT festival BFI Flare runs March 21-31. The event's industry programme was unveiled yesterday.