EXCLUSIVE: Los Angeles-based producer and financier behind recent Sundance feature Landline expands operations.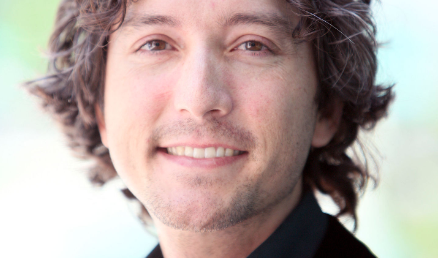 In a move that signals the company's intent to ramp up TV operations, CEO Russell Levine has signed a first-look deal with former Televisa and HBO executive Michael Garcia (pictured).
Effective immediately, Garcia will report to Levine and bring in projects for Route One to package and develop.
The producer arrives from his own company Blackbees Television Company where he currently serves as an executive producer on the Netflix series One Day At A Time.
Prior to Blackbees Television Company, Garcia was chief creative officer at Televisa USA where he launched the US television studio and placed three series on TV: Devious Maids on Lifetime, Chasing Life on ABC Family, and Hollywood Heights on Nickelodeon.
Garcia served seven years as a development and creative executive at HBO. He covered The Sopranos and Six Feet Under as a creative executive before he was promoted to vice-president of HBO Entertainment and worked in development and current programming on series such as The Wire, Deadwood, Carnivale, Big Love, True Blood, Treme, and Boardwalk Empire.
"Route One is an exciting and dynamic film finance and production company, working with an impressive roster of A-list talent on the films they produce," Garcia said. "In this time of high-end, premium television programming, these are exactly the types of writers and filmmakers we will be working with on series, as we extend the Route One brand into TV.
"We are incredibly happy to have Michael join our team as our television productions pick up speed," Levine added. eHis impressive experience and amazing track record for hit product makes him a huge asset to our company and we are excited to accelerate even further into the television space with him leading the way."
Route One's feature projects include Landline, Gillian Robespierre's drama that Amazon Studios picked up for the US following its recent world premiere in Sundance, and Colossal starring Anne Hathaway, which Route One co-produced and co-financed with Voltage and Neon will release theatrically on April 7.