EXCLUSIVE: Evgeny Ruman's upcoming feature follows two Soviet Union dubbing artists in 1990s Israel.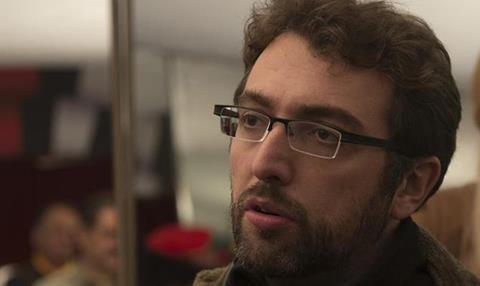 Vladimir Friedman and Maria Belkin have signed to co-star in Evgeny Ruman's [pictured] upcoming feature Golden Voices as a pair of veteran Soviet Union dubbing artists struggling to make a new life in Israel in the 1990s.
Ruman will publicly unveil the project for the first time alongside producer Eitan Evan of Tel Aviv-based Evanstone Film Productions at the Jerusalem Pitch Point industry event today.
The director, who moved to Israel from Belarus in the 1990s as part of an immigration wave that saw more than one million Soviet citizens move to the country, says the feature is inspired by his own experiences as well as those of his parents.
"Things have changed since then but when we arrived it was like coming from a different planet. Everything was so strange and bizarre for us and I want to capture this feeling," said Ruman, also stressing the universal aspect of the project.
"The core story is very emotional. It's essentially about people starting over again and learning to accept one another in a new environment after so many years together," added Ruman.
The tragi-comic tale revolves around Victor and Reya Frenkel, two once-respecting dubbing artists who end up working for an erotic phone line and illegal dubbing operation in a bid to make ends meet on arriving in Israel.
The production follows the critically acclaimed The Man In The Wall, which was made on a budget of just $100,000 and screened at numerous festivals including Jerusalem and Rotterdam in 2015.
Budgeted at €1.2m, Golden Voices promises to be a far more ambitious production
Ruman – who co-wrote the script with long-time collaborator Ziv Berkovich who is also his cinematographer – said the aim is to complete financing by end-2016 and shoot in spring 2017.
Alongside developing Golden Voices, Ruman has also found time to write an English language literary adaptation with Russian director Pavel Lungin, the details of which are under wraps.
Evan is producing Golden Voices alongside Israeli production powerhouse UCM with Christoph Hahnheiser of Germany's Black Forest Films on board as a co-producer.