Russia and CIS box office defied the troubled economy in the first half of 2016, growing by almost 9% to $413m.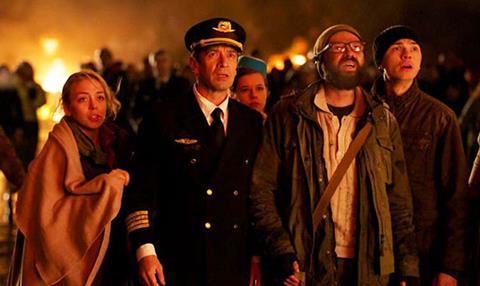 Bolstering the theory that movies are recession proof, Russia's box office grew in the first half of this year by 8.6% to 29 billion rubles (US$413 million), while attendance was up year-on-year by 9% (112 million tickets sold), despite the tough economic climate.
According to figures from local analyst Movie Research, foreign films continue to be the main driver of growth in the market.
Between January - June box office for foreign films grew by 9.6% to 23 billion rubles (US$327 million), while attendance rose from 78.6 million to 88 million.
Among the biggest performers in that period were Zootopia ($32m), Deadpool ($26m) and The Jungle Book ($20m).
Meanwhile, box office for Russian films in the period increased by 5.1%, to about 6.1 billion rubles (US$87 million), while attendance improved fractionally from 24.5 million to 24.7 million people.
The market share of Russian films is estimated at 23%, compared to 22% in the first half of 2015.
The success of local blockbuster The Crew is partly responsibly for the slight uptick but rising ticket prices are also responsible for box office rises across the board. Cinema operators point to rising rents and the growing costs of new technology as reasons for ticket price increases.
The Crew managed 1.5 billion rubles ($23m) with a budget of 650 million rubles. The film is the third-best performer this year to date following Zootopia and Deadpool.
Among other local success stories in Russia and CIS so far in 2016 are Ivan Tsarevich And The Grey Wolf 3, whose box office amounted to $10 million from a $4m budget, Wonderland and Election Day 2.
Anticipated upcoming domestic releases include Viking, which is produced by Anatoly Maximov and Konstantin Ernst, Fiancé and Duelist.
Despite the success of Russian films so far in 2016, on average, local titles are still loss-making. According to data from analysts Kinodata.pro, the production of 71 Russian films released in the first half of 2016 cost an estimated $142.5 million, well below their $87m box office.
While the performance of the box office to date this year is encouraging, the market still has plenty of room for recovery. Russia's highest ever annual box office was $1.37bn in 2013.