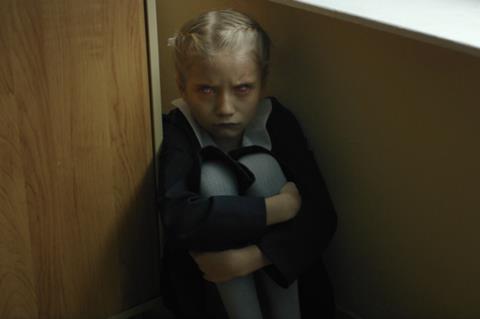 Russian producer Valeriy Fedorovich can precisely recall how he reacted when his latest project, To The Lake, was acquired by Netflix: "I jumped into the pool fully clothed, and my kids are still asking, 'Dad, what was that about?'"
Fedorovich is co-head of 1-2-3 Production, the Moscow-based production company owned by TV-3 – the Russian broadcaster where he also holds the role of director.
The company, launched by Fedorovich in 2018 with co-head Evgeniy Nikishov, has scored a major hit with plague thriller To The Lake, which appeared on Netflix's top 10 list in more than 50 countries worldwide. It marked a huge success for a Russian-language project without any names recognisable to Western viewers.
The sci-fi drama series is set during a terrifying plague and so, in its own morbid way, has made perfect viewing during the Covid-19 pandemic. Legendary horror writer Stephen King tweeted to his followers: "A pretty darn good Russian series on Netflix… there's a lot of snow and cold… everybody drinks vodka."
In the wake of its success, producer Nikishov hopes to have created appetite for further Russian features and series.
"As our colleagues in the film industry are aware, the success of To The Lake has really paved the way for Russian productions to break into the international market," he says.
His fellow producer, Fedorovich, has been involved in more than 20 features including Sergei Bodrov's Mongol, which received an Oscar nomination for best foreign-language film in 2008. Nikishov, meanwhile, entered the industry as editor-in-chief at Russian studio Mosfilm.
Both worked as producers at Russian entertainment channel TNT National and were involved in projects including Chernobyl: Exclusion Zone, VIP Cop and Dolce Vita.
Projects in the pipeline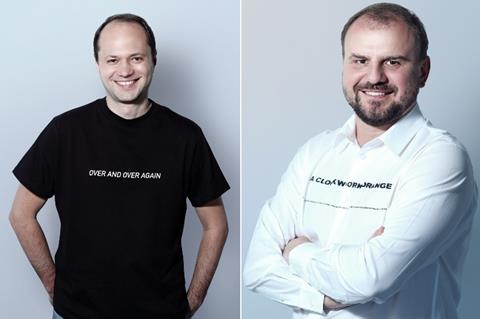 At 1-2-3 Production, they have several new projects in the pipeline including 1940s action thriller Bansu, which is in post-production.
"I'd describe it as Survivor meets Catch-22," says Nikishov of the feature, which takes place in Alaska in 1943, when Americans and Soviets were allies.
It has the same director as To The Lake, Pavel Kostomarov, who won a Silver Bear at the 2010 Berlinale as the cinematographer of How I Ended This Summer.
Bansu was made with government backing and, last year, 1-2-3 Production was named one of the Cinema Foundation of Russia's "top ten major studios". It is a label awarded on the basis of box-office success and project demand.
It also qualifies the company for public support. 1-2-3 also receives a tranche of annual production funding from TV-3 owner Gazprom Media Holding, the media offshoot of state-owned energy giant Gazprom.
The producers' desire to make features alongside drama series is driven by economics as well as aesthetics.
"Each theatrical viewer brings a much higher profit than an online platform or television viewer," says Fedorovich. "We have the expertise to produce films that are high-quality, but not high-budget, and this ability allows us to earn a significant profit from box office, both in Russia and abroad."
He points to the success of the company's 2019 sci-fi movie The Blackout, which sold to more than 100 countries.
Pandemic production
Ever enterprising, when the Covid lockdown forced the duo to stop work last spring and stay away from the office, Fedorovich and Nikishov came up with online and TV comedy #StayHome, which involved actors filming themselves on smartphones.
Once restrictions were eased, they went back to work. They acknowledge, however, that they have had to "push back deadlines and accept financial risks and losses" because of the ongoing pandemic.
Once they have "seen the back of Covid", the two producers plan to make several new projects for online platforms in Russia and globally. "We hope this will happen and that viewers will learn about Russia not only from the Western series, but also from Russians themselves," says Fedorovich.
For many years, from the end of the Soviet era until comparatively recently, Russian films and TV dramas simply didn't travel west. But that is rapidly changing.
Russian sales agents are now a major presence at film festivals and markets. There is evidence of a new wave of directors whose work appeals to international as well as local audiences. Fedorovich cites filmmakers like Natasha Merkulova and Aleksey Chupov, who have secured box-office hits while also making independent features and series.
Language also no longer seems to be an issue. As the reception of To The Lake underlines, international viewers are open to non-English language dramas in which local actors speak in their own dialects. While Fedorovich and Nikishov are not averse to working in English, they believe they will "achieve better results" if they stick to Russian.
The two producers, who have been partners for many years, also believe they have discovered the secret of successful collaboration.
"If one of us is not happy with something – a screenplay, a casting choice, a soundtrack – that means there is something genuinely wrong, and we don't waste time trying to convince each other that everything is fine," says Nikishov.
Fedorovich adds, "We have one very simple method: if one of us doesn't like something, the other agrees, with no argument. It helps us not to fight."