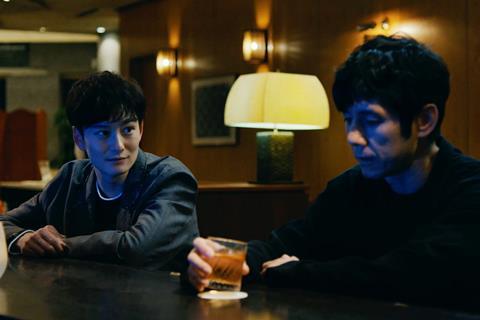 Ryusuke Hamaguchi's Drive My Car finished top of Screen's 2021 Cannes jury grid, after the final two films reviewed by our ten critics were unable to match its winning score of 3.5.
Justin Kurzel's Nitram received a mean score of 1.8, including three ones (poor) and three twos (average). The Telegraph's Robbie Collin and Tim Robey were outliers though, awarding it a top score of four (excellent). The film, starring Caleb Landry Jones, follows the events leading up to a mass shooting in Tasmania.
The final new title was Joachim Lafosse's The Restless, which averaged a 1.9 from our critics, including three scores of three (good), and four ones. The Belgian drama stars Leïla Bekhti and Damien Bonnard as a couple who battle with his bipolar disorder.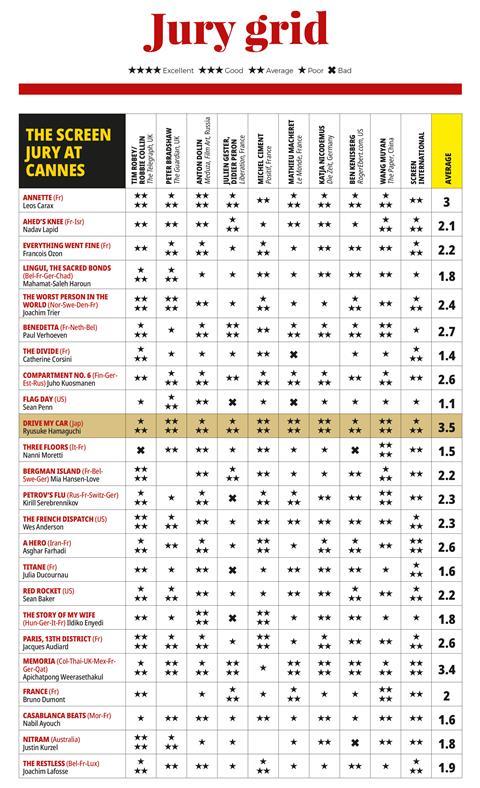 Drive My Car finished just ahead of Apichatpong Weerasethakul's Memoria, which sits second on the grid with 3.4. Leos Carax's Annette was third with an average of three.
This year's winner received the same average score, 3.5, as Bong Joon Ho's 2019 jury grid topper Parasite. The record holder is still Lee Chang-dong's Burning, with 3.8 in 2018.
A Sean Penn film finished bottom of the grid for a second time, with Flag Day scoring a 1.1. However, it is an improvement on the 0.2 received by The Last Face in 2016, which is still a record low score. Also propping up this year's grid was Catherine Corsini's The Divide with 1.4, and Nanni Moretti's Three Floors with 1.5.
The average score across all titles on this year's grid comes out as 2.2, between 'average' and 'good'. This is lower than the 2019 average score of 2.5.