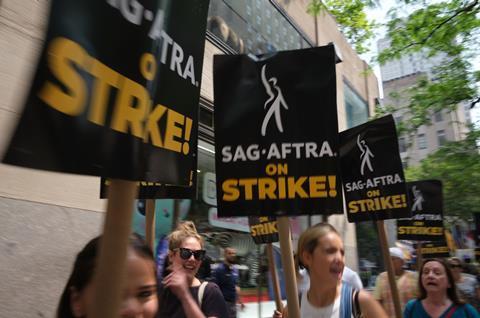 SAG-AFTRA has ended its latest round of contract talks with video game companies without a deal - but also without calling another strike.
In a brief statement issued at the end of three days of talks on Thursday evening the US actors union said: "SAG-AFTRA and video game employers concluded scheduled negotiations for the Interactive Media Agreement. No deal was reached and the current agreement will remain in effect while the parties make final efforts to reach a deal."
On Monday (September 25), members of SAG-AFTRA voted overwhelmingly in favour of a strike authorisation against the ten signatories of the Interactive Media Agreement, which include Activision, Disney Character Voices, Electronic Arts and WB Games. The authorisation gave union negotiators the power to call for a stoppage if an agreement with the game companies could not be reached but did not make a strike inevitable.
SAG-AFTRA is already more than two months into its strike against Hollywood film and TV companies. The two sides are set to hold their first formal talks since the strike began on Monday (October 2).
The union's agreement with video game companies was extended nearly one year ago and has remained in place since. No date was given for further talks between the two groups.