Cornerstone Films to launch sales on crime thriller in Cannes.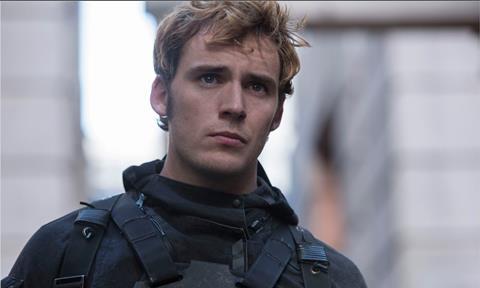 Sam Claflin (Me Before You) will lead the cast of Henry-Alex Rubin's crime thriller Semper Fi.
London-based sales agent Cornerstone Films has boarded the title and will launch sales at Cannes this month. Cornerstone Films co-representing US rights with CAA, which packaged the film.
Henry-Alex Rubin is the Oscar-nominated director of 2005 sports documentary Murderball.
Semper Fi will be produced by Oscar-nominated Whiplash producer David Lancaster of Rumble Films, and Karina Miller (To The Bone) of Sparkhouse Media, which is also financing.
Claflin plays Hopper, a straight-laced cop and Marine Corps reservist. When his younger brother accidentally kills a man in a bar-room brawl and tries to flee town, Hopper stops him and forces him to face the music. Sean Mullin co-wrote the screenplay.
Wracked with guilt at leaving his brother locked up in jail, Hopper and his buddies are deployed to Iraq. Battle-weary, he returns home to discover Oyster's final court appeal has been rejected. No longer willing to live with his guilt, Hopper resolves to save his brother by breaking him out of prison, no matter what the cost.
The film will begin production in Vancouver this summer.
Karina Miller said: "I couldn't be more excited about Semper Fi. At its core it's about what it means to truly stand by the people you love. It's thrilling and entertaining but also emotional. In a market where it's a struggle to get people to leave their house and actually go see a movie we plan to make a film that will do just that – get people to the theatre, entertain them, and make them feel something."
David Lancaster added: "From the moment I read this script, I couldn't shake the passionate feeling I have always had for the iconic film Deerhunter. Henry has shown a unique ability to draw realistic characters combined with a strong sense of place. Brotherhood, loyalty, family…. with a thrilling escape. I'm in!"
Alison Thompson and Mark Gooder of Cornerstone said: "At the heart of this story is a thrilling dilemma that will leave audiences on the edge of their seat. That's exactly what buyers are looking for."
Claflin and Rubin are represented by CAA; Claflin is also represented by Independent Talent Group. Mullin is represented by UTA.