The 2018 Sam Spiegel International Film Lab, which this year ran outside of the Jerusalem Film Festival due to the latter's shift in dates, presented its top prize to Turkish director Emre Kayis and producer Olena Yershova for their project Anatolian Leopard.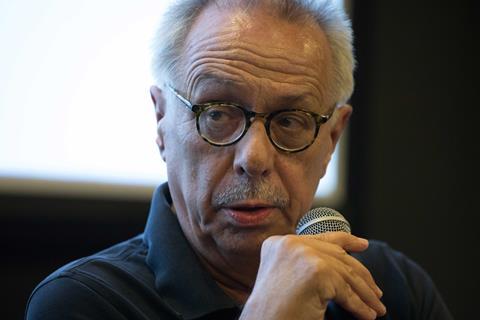 The feature is set in the oldest zoo in Turkey, which in the film is undergoing privatisation with one obstacle remaining– an endangered Anatolian leopard. When the zookeeper finds the animal dead, he is determined to keep the news secret and tells the police it has escaped from its cage.
The film is being produced by Turkish outfit Tato Film with Polish company Donten & Lacroix Films as co-producer. The project received $50,000 as a production grant.
The second prize of $20,000 was divided between two Israeli projects: Checkout, from director Jonathan Dekel, writer Shai Satran and producers Chilik Michaeli and Avraham Pirchi, which follows a desperate Mossad spy who refuses to checkout of his hotel room in Istanbul and return home; and The Heat Of A Day, from director Or Sinai and producers Shlomi Elkabetz and Galit Kahlon, which tells the story of a woman who is desperate to get pregnant after her three daughters are taken away from her by her ex. The Lab's main prize funds were put up by the Beracha Foundation.
Sam Spiegel's jury this year was chaired by director Oren Moverman and featured Tribeca artistic director Frederic Boyer, MDM Fund's Claas Danielsen, Cannes Film Festival's Georges Goldenstern, writer-director Keren Margalit, distributor Fiorella Moretti, producer Peter Rommel, the Israel Film Fund's Katriel Schory, and IFP's Joana Vicente.
Elsewhere, the new Slow-Food Dinner Award, which will see one filmmaker invited to have a three-hour conversation with 86-year old screenwriter Jean-Claude Carriere (The Unbearable Lightness Of Being) this autumn, was presented to Moshe Rosenthal who is working on his project Independence. Also new this year was a Work in Progress Award for Lab or Sam Spiegel Film and Television School graduates, which saw 36 international decision makers decide to grant $25,000 to the project Born In Jerusalem And Still Alive, directed by David Ofek and Yossi Atia and produced by Eitan Mansturi and Yonatan Dowek. The film was also presented the ARP Selection distribution award, which sees it receive $25,000 worth of distribution support in France.
Also inaugurated this year was the Lab's new Force-in-Nature in Filmmaking Award, an honorary prize presented to a figure who is said to have changed the infrastructure of world cinema. The 2018 recipient was outgoing Berlinale director Dieter Kosslick. The Sam Spiegel Lab was founded by Renen Schorr and is co-directed by Lior Sasson.