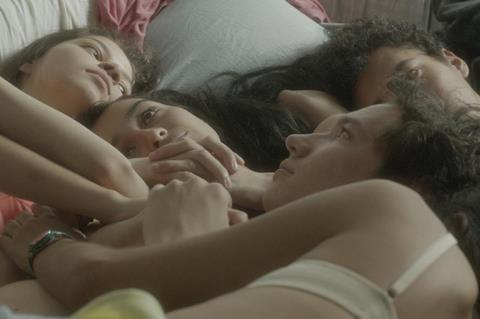 The San Sebastian International Film Festival and France's Cinelatino, Rencontres de Toulouse have called time on their 18-year collaboration on joint industry event Films in Progress, aimed at supporting the completion of Latin American productions in post-production
The initiative, created in 2002, ran twice a year: during the Latin American-focused Cinelatino festival in Toulouse in March, under the banner of Cinema en Construction, and then during San Sebastian in September.
The former partners said San Sebastian would no longer participate in Films in Progress while Cinelatino would continue to run the initiative in Toulouse with new partners.
It added that San Sebastian had decided to develop its own Latin American cinema-focused works in progress event in response to the changing production and distribution landscape in the audiovisual market. The details of this new initiative will be released in the coming weeks.
"San Sebastián and Cinélatino will continue to support Latin American cinema with the same determination as they have shown throughout the 37 editions of Films In Progress, based on mutual friendship and collaboration, each one continuing to follow its own path," the partners said in a joint statement.
Over the course of the 18-year collaboration, Films in Progress supported 209 productions.
An impressive 95% have have been completed to date, with 114 of the titles screening at San Sebastian, and 112 at Cinélatino. In addition, 106 supported titles went on to be selected for other prestigious international festivals, such as Cannes, Berlin, Venice, Sundance, Locarno and Rotterdam.
Features bearing the Films in Progress label include Argentinian director Carlos Sorín's Minimal Stories (Historias Mínimas), which won the jury prize at San Sebastian in 2002, Colombian filmmaker Ciro Guerra's 2004 debut feature The Wandering Shadows (La sombra Del Caminante), Mexican director Amat Escalante's Sangre, which premiered in Cannes Un Certain Regard in 2005, Chilean director Pablo Larraín's second feature Tony Manero, which played in Directors' Fortnight in 2008, and compatriot Sebastián Lelio's Gloria, for which Pauline Garcia won the Berlinale's best actress Silver Bear in 2013.
The 37th edition of the initiative was due to take place in Toulouse on March 26-27 but then moved online after France closed non-essential public places including cinemas and then declared a national lockdown in a bid to slow the spread of Covid-19.
The selected six projects included Costa Rican director Paz Fábrega's drama Restless (Desasosiego) and Mexican director Rodrigo Plá's El Paso-set English-language feature debut The Other Tom (El Otro Tom).