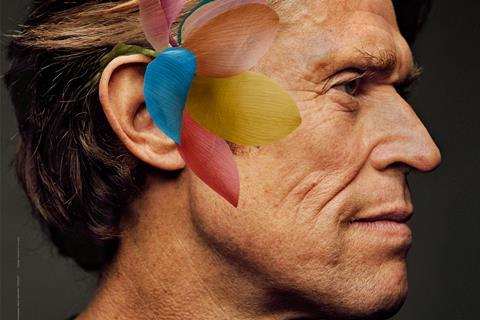 As the Donostia-San Sebastian International Film Festival kicks off in Spain, the festival is ensuring its industry activities are available online to those international delegates who are not able to travel this year.
"It is very important to continue maintaining the industry activities. They have been a fundamental part of our festival for years now and also San Sebastian is a bridge between Latin America and Europe, which has to be preserved," explained festival director Jose Luis Rebordinos.
The Industry Office, headed by Saioa Riba and Esperanza Luffiego, has a busy slate of online activities from Sept 18-26, as well as hosting the usual Industry Club meeting space the Kursaal.
The annual Europe-Latin America Co-Production Forum starts running online from Saturday September 19 until Monday September 21.
The Forum has selected 18 projects out of 235 submissions, including Argentine director Paula Markovitch's friendship drama Angeles, which is set up as a Mexico-Argentina-France co-production; Theo Montoya's debut feature Anhell69 from Colombia, Argentina and Romania; Hungarian filmmaker György Pálfi's Hungary-Mexico collaboration Hen; and also from Argentina, Benjamin Naishtat is planning his Rojo follow-up, an urban thriller entitled Pobres Pibes.
One industry event that will happen in person as well as online (Sept 22-24) is the popular works in progress showcase. As Rebordinos explained, "There is the possibility of accessing our Works in Progress (WiP LAtam and WiP Europe) both online and physically because the European industry, which is significant too, is in San Sebastian; and, although they are unfinished films (without image and sound post-production), it is better to watch them in a cinema than on a small screen."
The WIPs are divided into Latin American projects and European ones. The works in progress from Latin American are Federico Adorno's Boreal (Para-Mex), about a Mennonite Leader; Manuel Nieto's The Employer and the Employee (Uru-Arg-Br-Fr) about a boss struck by a personal tragedy of one of his workers; Maximiliano Schonfeld's Jesus Lopez(Arg-Fr), about a teenager who idolizes his racing driver cousin; Juan Sebastian Mesa's The Rust (Col-Fr), about a young man living on a coffee plantation; Jeronimo Quevedo's The Fossilized Remains (Arg) about young militants in Buenos Aires and beyond; and Ivan Fund's Dusk Stone (Arg-Chile), about middle-aged friends visiting the coast who hear the locals' rumours about a strange creature.
In WIP Europa, the five films are: debut feature Inventory by Darko Sinko (Slo); Indonesia-set Ancient Soul by Alvaro Gurrea (Sp); experimental Basque-language film 918 Nights by Arantza Santesteban (Sp); Field, a drama by Lasha Tskvitinidze (Geo); and intergenerational social drama Between Two Dawns by Selman Nacar (Tur-Fr-Rom).
Creative Europe Media is hosting the European Film Forum on the afternoon of Tuesday September 22; it can be streamed online for the first time.
Speakers at the forum include head of MEDIA Lucía Recalde, Gilles Fontaine from the European Audiovisual Observatory, German Federal Film Board CEO Peter Dinges, ICAA director Beatriz Navas,Morena Films' producer Alvaro Longoria, Playtime's Francois Yon and Movistar+ content manager Álex Martínez Roig.
Further industry talks and discussions will welcomeUS screenwriter, producer and director Aaron Sorkin; Mexican producer Francisco Ramos, who is VP of Spanish-Language Originals for Netflix in Latin America; US producer and recent Amazon executive Ted Hope; and sound designer Marc Orts, who is creative director of sound for Deluxe.
The Zinemaldia & Technology conference will be held online on September 25, including pitches from the five companies in the Startup Challenge.
The Parenting at Film Festivals initiative will not offer onsite childcare this year due to the pandemic, but the El Globo Rojo will offer online free activities for kids of many ages whose parents are busy working at San Sebastian.
San Sebastian has also partnered on the physical market taking place at the Zurich Film Festival from September 25-28.