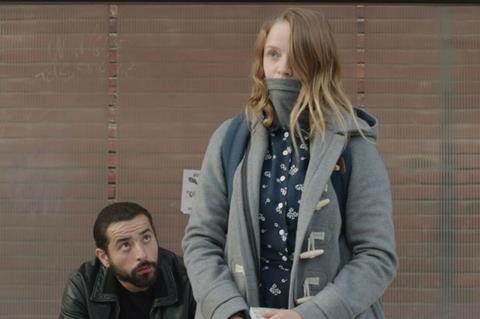 Actress Sara Forestier's debut directorial feature M has been awarded the Europa Cinemas Label as Best European Film in the Giornate degli Autori section at the Venice Film Festival.
The award means that the film will get promotional support from Europa Cinemas and a financial incentive for network cinemas to include it in their programming.
M follows Lila and Mo, who meet at a bus stop who fall in love despite being very different, though Mo carries a secret burden.
It stars Forestier, Redouanne Harjane, Jean-Pierre Léaud and Liv Andren.
"We've chosen to give the award to M for its poetic and sincere portrayal of differences, beautifully directed and with fine performances from the entire cast," the jury said in a statement.
"M is a charming representation of the relationship between two people scarred by life. It's a film with the potential to reach out and touch young audiences."
M is sold internationally by mk2.