The Sarajevo Film Festival and Balkan Documentary Centre has announced the winners of the third edition of documentary development programme Docu Rough Cut Boutique.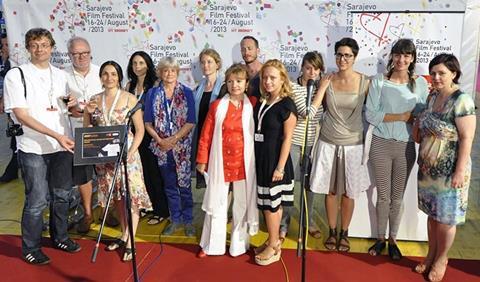 The FIFDH Geneva Award of $2,700 (€2,000) and the DOK Inkubator award, given in collaboration with the International Documentary Film Festival DOK Leipzig, went to to Georgian-German feature The Man from Midja, directed by Eka Papiashvili and Carsten Böhnke.
The HBO Adria Award of $2,700 (€2,000) went to Croatian project Mia, Myself and an Extra Chromosone, directed by Eva Kraljević.
The Work in Progress Digital Cube Award for $2,700 (€2,000) worth of post-production went to Hungarian-German title Roma Rally, from Gabor Horcher.
The Docu Rough Cut Boutique selects five projects from the region and provides them with expert advice and access to decision-makers who can help complete projects.
Docu Rough Cut Boutique director Martichka Bozhilova said of this year's programme: "This year, Docu Rough Cut Boutique was more ambitious and it is expanding.
"With its exclusive selection of five creative documentary projects in a rough cut stage of production, we aim to sustain a unique creative space, offering the participants coaching, expert advice and access to decision-makers that can have crucial influence on moving the projects forward in their final stage."
This year's programme mentors included documentary experts, distributors, producers and filmmakers includingPirjo Honkasalo and Rebecca Cammisa. The five selected projects come from Turkey, Hungary/Germany, Serbia, Croatia and Georgia/Germany. There were also two observing projects from Bosnia and Herzegovina.