Seven more titles join co-production market.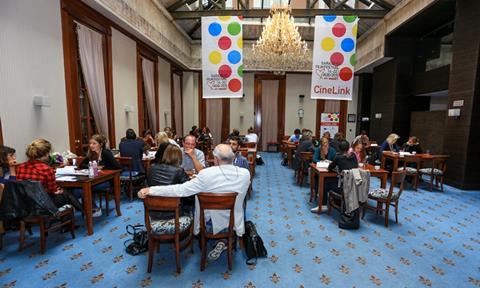 The Sarajevo Film Festival (Aug 11-18) has finalised its selection for the 2017 CineLink Co-Production Market.
Joining seven previously announced titles are seven more feature projects, all of which are from Eastern Europe.
They include the latest feature from Georgian filmmaker George Ovashvili, whose 2014 film Corn Island won a Crystal Globe in Karlovy Vary and was shortlisted for an Academy Award. His project, The Pass, is being co-directed by Afghani director Siddiq Barmak, whose 2003 feature Osama premiered at Cannes and won a Golden Globe for best foreign language film.
Also attending the market with projects are Slovenian filmmaker Damjan Kozole, who won best director at Karlovy Vary in 2016 with Nightlife, and Bulgarian director Konstantin Bojanov, whose debut feature Avé premiered at Cannes in 2011 and whose latest film Light Thereafter premiered in Rotterdam this year.
Selected titles
SNOW WHITE DIES AT THE END (Macedonia)
Writer and Director: Kristijan Risteski
Producer: Kristijan Risteski, Jovica Panovski
Production company: Vertigo Visual
THE USERS (Serbia)
Writer and Director: Ivan Ikić
Producer: Milan Stojanović
Production company: SENSE production
NIGHT (Romania)
Writer and Director: Gabriel Achim
Producer: Anca Puiu
Production company: Mandragora
HALF-SISTER (Slovenia)
Director: Damjan Kozole
Writers: Damjan Kozole, Urša Menart
Producer: Danijel Hočevar
Production company: Vertigo
THE PASS (Georgia, France)
Directors: Siddiq Barmak, George Ovashvili
Writers: Siddiq Barmak, Guram Odisharia
Producer: George Ovashvili
Production company: Wagonnet, Arizona Productions
THE GREAT TRAM ROBBERY (Serbia)
Director: Slobodan Šijan
Writers: Slobodan Šijan, Biljana Maksić, Vladimir Mančić
Producer: Marko Paljić
Production company: Gargantua Films
YOUR EYES (Bulgaria, France, India)
Director: Konstantin Bojanov
Writers: Konstantin Bojanov, Buku Sarkar
Producers: Frederic Corvez, Konstantin Bojanov, Palmyre A. Badinier
Production companies: Urban Factory, Argentum Lux Films