The Sarajevo Film Festival has teamed up with Cannes Directors' Fortnight and Dominique Welinski's company DW on the 2019 edition of short film initative The Factory.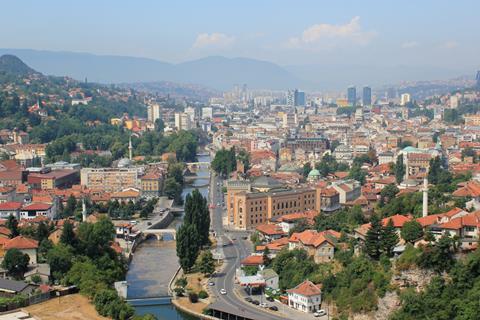 The annual project backs the production of short films from specific territories that go on to screen during Directors' Fortnight. It was founded in 2013 and has previously supported projects from Taipei, the Nordics, Chile, South Africa, Tunisia and Lebanon.
For the 2019 edition, six young directors from the southeastern European reigon - Bosnia and Herzegovina, Croatia, Macedonia, Montenegro, Slovenia and Serbia - will be paired with a director from outside of the region to produce six short films. The completed works will screen on the opening day of the 2019 Directors' Fortnight programme.
The 12 directors will also have the opportunity to pitch their feature projects to buyers, sales agents, broadcasters and distributors during the Cannes Marche in 2019.
The iniative is part of Sarajevo's City of Film endeavour and will be funded by Croatian Audiovisual Centre, Film Centre of Montenegro, Film Center Serbia, Macedonian Film Agency, Slovenian Film Centre and Cultural Ministry of Kanton Sarajevo.
The names of the six local directors will be revealed in September.
"I was on the jury in different commissions supporting mainly first feature films from all over the world, I noticed that there was a relative lack of visibility for most of the young directors before they shoot their first feature films," explained Dominique Welinski, founder of DW and The Factory initiator and curator. "The teaming up of local and international talent offers a possibility to get to know a new country and become familiar with the local industry. Showcasing these films on the opening day of Directors' Fortnight enables additional exposure and access to international market, which many of the young directors haven't yet experienced."
"From its inception, Sarajevo City of Film was a project designed to offer opportunity to young directors from the region to work together on a short film by ebabling its financing, production and exposure. I am very happy that we can expand this idea to one of the most prestigious film festivals, and in partnership with a compatible programme that shares our ideas and goals", said Amra Bakšić Čamo, head of CineLink at Sarajevo Film Festival.