The Sarajevo Film Festival has unveiled the line-up for its 20th edition which runs August 15-23.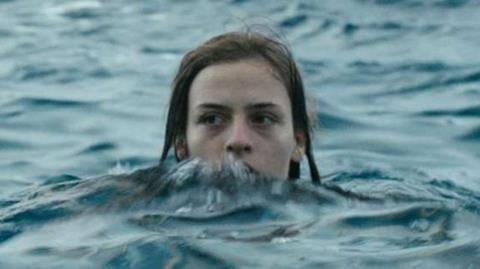 The 20th Sarajevo Film Festival (Aug 15-23) has announced its official selection. Among nine films in the feature competition, there are three world premieres, including the new film by Kosovo veteran Isa Qosja, Three Windows And A Hanging. Qosja won the Special Jury Award at SFF with Kukumi in 2005.
Two other world premieres in competition are first feature films: Georgian director Lasha Tskvitinidze's I Am Beso, and Song Of My Mother by Turkey's Erol Mintas.
The list of debuts in the competition is completed with Berlinale titles Brides by Georgia's Tinatin Kajrishvili, Land Of Storms by Hungary's Ádám Császi, and Macondo by Sudabeh Mortezai from Austria.
Cure - The Life Of Another, the new film by Andrea Staka who won Heart of Sarajevo for best film in 2006 with Das Fräulein, will have its international premiere in the competition.
The expansion of the region from which the films are eligible for Sarajevo Film Festival competition towards the Caucasus territories continues after the Georgian film In Bloom won the main award last year. There are now two films from Georgia in the feature competition, on in the Focus programme, and one in the shorts competition, which also for the first time includes a film from Azarbaijan.
The main programme also features world premieres of two omnibus films: Equals from Serbia, and the Germany-US-Bosnia co-production A Quintet. Another omnibus, the Cannes out-of-competition title Bridges Of Sarajevo will have a gala screening, along with this year's Un Certain Regard winner White God by Kornel Mundruczó.
"This year's selection brings films which create their own new worlds and thus point bravely at the problems of our times," says Sarajevo programmer Elma Tataragic. "These films do not offer final answers to any of the problems they tackle, but rather they open the spaces for reflexion and discussion. These films call for a dialogue."
The non-competitive Focus sidebar dedicated to films from the region which had significant success at big festivals in the past year includes Milko Lazarov's Alienation, Jessica Hausner's Amour Fou, Levan Koguashvili's Blind Dates, Mina Djukic's The Disobedient, Tayfun Pirselimoglu's I Am Not Him, Alexandros Avranas's Miss Violence, and Nuri Bilge Ceylan's Winter Sleep.
Among ten films in the shorts competition, there are two world premieres: Lullaby Of A Butterfly by Tonia Mishiali from Cyprus, and Shelters by Montenegrin director Ivan Salatic.
COMPETITION PROGRAMME – FEATURE FILM
WORLD PREMIERES
I Am Beso (Me Var Beso)
Georgia, 2014
Director and screenplay: Lasha Tskvitinidze
Song Of My Mother (Klama Dayika Min)
Turkey, 2014
Director and screenplay: Erol Mintas
Three Windows And A Hanging (Tri Dritare Dhe Një Varje)
Kosovo, 2014
Director: Isa Qosja
Screenplay: Zymber Kelmendi

INTERNATIONAL PREMIERE
Cure - The Life Of Another (Cure - Život Druge)
Switzerland, Croatia, Bosnia and Herzegovina, 2014
Director: Andrea Štaka
Screenplay: Andrea Štaka, Thomas Imbach, Marie Kreutzer

REGIONAL PREMIERES
A Blast
Greece, 2014
Director: Syllas Tzoumerkas
Screenplay: Syllas Tzoumerkas, Youla Boudali

Brides (Patardzlebi)
Georgia, France, 2014
Director and screenplay: Tinatin Kajrishvili

The Lamb (Kuzu)
Turkey, 2014
Director and screenplay: Kutluğ Ataman

Land Of Storms (Viharsarok)
Hungary, 2013
Director: Ádám Császi
Screenplay: Iván Szabó, Ádam Császi

Macondo
Austria, 2014
Director and screenplay: Sudabeh Mortezai

OUT OF COMPETITION
WORLD PREMIERES
Equals (Jednaki)
Serbia, 2014
Directors: Milos Petričić, Mladen Đorđević, Dejan Karaklajić, Ivica Vidanović, Igor Stoimenov, Darko Lungulov
Screenplay: Milica Piletić
A Quintet
Germany, USA, Bosnia and Herzegovina, 2014
Directors: Sanela Salketić, Ariel Shaban, Roberto Cuzzill, Elie Lamah, Mauro Mueller
COMPETITION PROGRAMME – SHORT FILM
WORLD PREMIERES
Lullaby Of A Butterfly (To Nanourisma Tis Petaloudas)
Cyprus, 2014
Director and screenplay: Tonia Mishiali

Shelters (Zakloni)
Montenegro, 2014
Director and screenplay: Ivan Salatić

INTERNATIONAL PREMIERES
Heart Of Lead (Olovno Sarce)
Bulgaria, United Kingdom, 2014
Director and screenplay: Slava Doytcheva

Manjača
Croatia, 2014
Director and screenplay: Tin Žanić

REGIONAL PREMIERES
The Chicken (Kokoška)
Germany, Croatia, 2014
Director and screenplay: Una Gunjak

The Execution (A Kivégzés)
Hungary, Romania, 2014
Director: Petra Szőcs
Screenplay: Gergő Nagy V., Petra Szőcs

Invisible Spaces (Ukhilavi Sivrtseebi)
Georgia, 2014
Director and screenplay: Dea Kulumbegashvili

The Last One (Sonuncu)
Azerbaijan, 2013
Director and screenplay: Sergey Pikalov

Provincia
Hungary, 2014
Director and screenplay: Gyorgy Mor Karpati

A Surplus Of Wind ( Višak Vjetra)
France, Bosnia and Herzegovina, Serbia, 2014
Director and screenplay: Dane Komljen