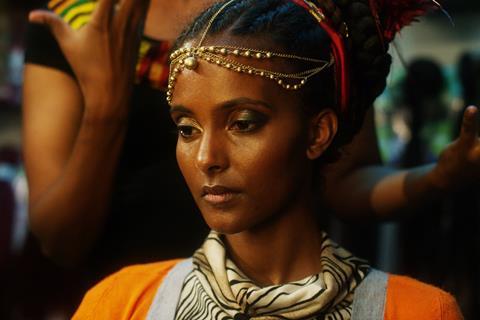 The Red Souk, the industry component of Saudi Arabia's Red Sea International Film Festival's project market, has unveiled fresh details for its inaugural edition running December 8-11.
Running within the framework of its larger parent festival, which will also mark its first edition this year from December 6-15, the souk will focus on Arab and African filmmakers and will feature a project market, work in progress screenings, an exhibition space and an industry talks programme.
Lebanese-French director Wissam Charaf's Beirut-set romantic drama Dirty Difficult Dangerous, about a Syrian refugee and Ethiopian domestic worker who fight for their love against the odds, is among five films that will screen in the work in progress section.
Another 11 projects have been selected for the project market including Egyptian director Mohamed Siam's Carnaval, Congolese director Machérie Ekwa's Zaïria and Tunisia's Mehdi Barsaoui's Aïcha.
The latter project is the second feature from Barsaoui after A Son, which premiered to critical acclaim in Venice Horizons in 2019 and garnered the best actor prize for Sami Bouajila.
Three jury-based cash prizes will be awarded by the Red Sea Fund. There will be a $30,000 award for one of the films in the work in progress section. In the project market, there will be a $25,000 prize for development and $100,000 for production. Participating projects are also eligible for collateral awards funded by the Red Sea Souk's sponsors and partners.
Jurors will include Palestinian director and producer Annemarie Jacir; Ahmed AlMulla, poet, scriptwriter and founder of the Saudi Film Festival in the Eastern Province city of Dammam; Alex Moussa Sawadogo, director of the Panafrican Film and Television Festival of Ouagadougou (Fespaco) and German producer Thanassis Karathanos, whose credits include The Gravedigger's Wife, The Man Who Sold His Skin and It Must be Heaven. Two more jury members will be announced soon.
The project market will also present the 12 Red Sea Lodge projects which have been developed throughout the year in partnership with the TorinoFilmLab.
"In creating the Red Sea Souk, the festival is continuing to show its dedication to championing new talent that will showcase the diversity of unfamiliar stories and open the doors for industry-backed professional development and networking support," said RSIFF director Edouard Waintrop.
Full list of films and projects participating in first Red Sea Souk
Films in-Progress
Contra (Tun-Fr-Lux-Bel-Ger)
Dir. Lotfy Nathan
Fragments From Heaven (Mor-Fr-Qat)
Dir. Adnane Baraka
Abdelinho (Mor-Fr)
Dir. Hicham Ayouch
Dirty, Difficult, Dangerous (Fr-Leb-It)
Dir. Wissam Charaf
The Cemetery Of Cinema (Gui-Fr-Sen)
Dir. Thierno Souleymane Diallo
Project Market
Coura + Ouleye (Sen)
Dir. Iman Djionne
Akashinga (Working Title) (Zim-Fr-Ger-SA)
Dir. Naishe Nyamubaya
Passing Dreams (Pal-UK-Swe)
Dir. Rashid Masharawi
Zaïria (Con)
Dir. Machérie Ekwa
Carnaval (Egy-Kuw-Fr)
Dir. Mohamed Siam
Montreal
Dir. Ameen Nayfeh (Jor)
Birthday (Leb-Fr)
Dir. Lara Zeidan
Last Trip (Syr-Ger-Pol)
Dir. Ziad Kalthoum
The Seasons Of Jannet (Tun)
Dir. Mehdi Hmili
Carnamal (Saudi)
Dir. Ali Kalthami
Aïcha (Tun-Fr)
Dir. Mehdi M. Barsaoui
Red Sea Lodge projects
The Zarqa Girl (Jor)
Dir. Zaid Abu Hamdan
Seeking Haven For Mr. Rambo (Egy)
Dir. Khaled Mansour
The Sea Needs To Heave (Jor)
Dir. Zain Duraie
The Day Of Wrath: Tales From Tripoli (Leb)
Dir. Rania Rafei
Road 250 (Kuwait)
Dir. Haya Alghanim
It's A Sad And Beautiful World (Leb)
Cyril Aris (Lebanon)
Saudi Arabian Red Sea Lodge projects:
Fiery Eyes
Dir. Abduljalil Alnasser
Hala's Aziz
Dir. Jowaher Alamri
Raoya – The Bookkeeper
Dir. Mahmoud Zaini
The Photographer Of Madina
Dir. Dalyah Bakheet
Within Sand
Dir. Moe Alatawi
Zeba
Dir. Abrar Abdulazi.