EXCLUSIVE: UK seller signs US comedy-horror ahead of Cannes.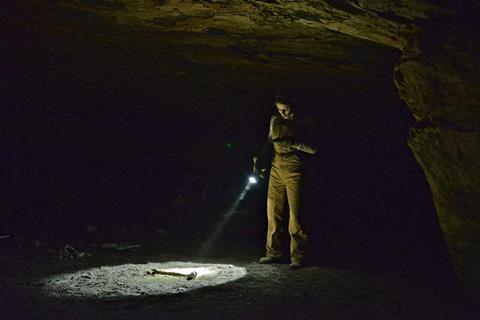 UK sales outfit SC Films has boarded international sales rights to completed US horror-comedy Demon Hole.
Demon Hole charts the fallout after a fracking crew drills a hole on sacred Native American land unleashing an ancient demon, which then terrorizes six teens serving community service in a remote forest.
Writer-director is Josh Crook, producer is Lori Crook and exec producer is Allen Bain, producer of Rachid Bouchareb's Just Like a Woman and 2014 US action feature Revenge of the Green Dragons.
Cast includes Samantha Scaffidi, Austin Ramsey, Paris Campbell, Summer Bills and Adrian Denzel.
US director Crook's 2006 short, Salvage, premiered at Sundance while action-thriller La Soga premiered at Toronto. More recently, his feature Ponchao won the audience award at the Los Angeles Latino International Film Festival in 2013 and premiered on HBO.
Crook said: "The current crop of horror movies has gotten too severe and grim. While scary, they're also depressing. Taking influence from John Hughes as much as it does John Carpenter and Wes Craven, Demon Hole brings the vibe of the 1980s back and invites the audience to enjoy the ride."
SC's Cannes slate will also include completed UK-French thriller Road Games, produced by The Host producer Junyoung Jang and Guillaume Benski, and Chinese animation Monkey King Returns.
Road Games and Demon Hole will both screen at Cannes.