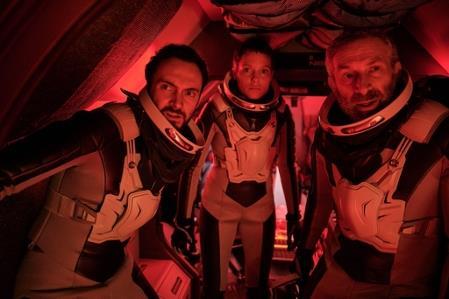 UK distributor Signature Entertainment has taken UK and Irish rights to Magdalena Lauritsch's sci-fi disaster movie Rubikon from The Playmaker Munich.
The German sales company has also closed several other territories on the Austrian film including France (Koba Films), Japan (Pflug) and South Korea (Andamiro Films).
Rubikon was previously picked up by IFC Midnight for North America. It will receive its official market premiere in the Marché du Film next week.
Rubikon is the story of a crew on a space station who are faced with an agonising choice. After a global catastrophe, they must decide whether to risk their lives and try to get back home to earth or whether to stay in the station's sophisticated algae symbiosis system, which makes them fully self-reliant.
Julia Franz Richter, George Blagden and Mark Ivanir lead the cast of the film, which was produced by Samsara Filmproduktion, in co-production with Graf Filmproduktion. Financing came from Österreichisches Filminstitut, Filmfonds Wien, ORF Film- und Fernsehabkommen, FISA and Carinthia Film Commission.
Signature Entertainment will release Rubikon in the UK later this year.
The Playmaker Munich is presenting several new acquisitions to buyers in Cannes, among them family movie Lucy Wanted, directed by Till Endemann, and mystery horror picture The Black Spider, starring Lillith Stangenberg, which is set in the 13th century.