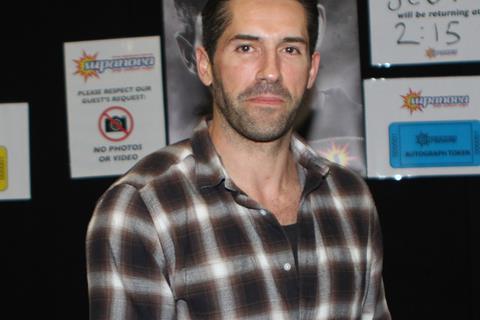 Santa Monica-based Myriad Pictures will finance and launch international sales in Cannes on the Scott Adkins action film Strapped.
Isaac Florentine (Acts Of Vengeance, Undisputed franchise) will direct from a screenplay by Matt Venne. Michael J. Luisi developed the screenplay with Adkins, Florentine and Venne, and will produce with Myriad chief Kirk D'Amico.
Strapped follows a former Mixed Martial Artist who sets out to retrieve his championship belt after he loses it in a brutal robbery. His mission brings him face-to-face not only with the villain behind the attack, but also the heart of his own dark past. Production is set to commence in autumn.
"We are excited to be working with this team, including Scott Adkins and Isaac Florentine, and alongside producer Michael Luisi, who are all so experienced in making dynamic action and fight films," said D'Amico. "The characters in the script are deep and rich and we believe that this film stands out above the crowd."
Myriad Pictures' current slate includes supernatural thriller and recent SXSW selection Fast Color directed by Julia Hart and starring Gugu Mbatha-Raw and David Strathairn; and the romance Above The Shadows directed by Claudia Meyers and starring Olivia Thirlby, Alan Ritchson, and Megan Fox.