Screen Australia has committed AU$3m ($2.3m) towards fast-tracking 58 projects by female filmmakers, as part of a broader gender equality initiative.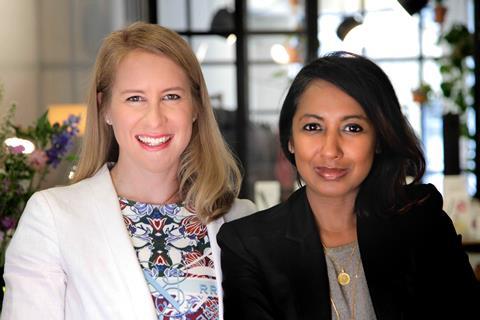 The cash injection from Australia's federal screen agency will fund the development of 45 film and television story ideas and 13 female-led business proposals.
Several of the projects are by women filmmakers with past professional credits but a significant number of the features come from newcomers or those making the leap from other disciplines within the industry, who might not otherwise quality for funding under the established structures.
The scheme will support the development of projects by 27 new directors and 46 first-time writers.
Among the projects financed are: Kill The Messenger, a new romantic comedy from director Samantha Lang (The Monkey's Mask); Ride Like A Girl, a story of Australia's most successful female jockey, which marks the directorial debut of actress Rachel Griffiths; and drama thriller Runaway, from producer Alex White and writer Mirrah Foulkes (Blue Tongue Films), which is being executive produced by Jane Campion and Jane Chapman.
Director Unjoo Moon will helm The Last Flight, a 1975-set story of a real Pan Am commercial airliner that was used for a rescue mission in war-torn Vietnam, told from the perspective of the stewardesses who volunteered for the task.
Another true story adaptation is The Sound Of Mumbai, director Sarah McCarthy's dramatisation of her 2010 documentary of the same name, which played at Toronto. The story revolves around a music teacher on sabbatical in India, who discovers a choir of children in the slums of Mumbai and helps them prepare for a prestigious concert featuring songs from The Sound of Music. McCarthy will produce with Michelle Sahayan (The Railway Man, Burning Man).
Three genre films to be fast-tracked under the scheme will see Anna McLeish and Sarah Shaw's Carver Films produce two psychological thrillers, Reincarnation and Relic, which both feature mothers as central characters, and come from writers Hannah Kent, and Natalie James, respectively.
The post-apocalyptic The Motel At The End of the World from writer/director Briony Kidd focuses on a mother/daughter motel proprietors whose relationship is tested by a disturbed soldier.
The funding forms part of a AU$5m ($3.8m) Gender Matters scheme aimed at redressing a decades-long gender imbalance in lead creative roles across the Australian screen sector.
A report in Dec 2005 revealed that women comprise just 16% of directors, 23% of screenwriters and 30% of producers in Australian filmmaking.
Screen Australia's stated goal is to ensure that production finance is targeted to creative teams that are at least 50% female by the end of 2018.