Orlando Parfitt joins as senior editor – online. Andreas Wiseman is promoted to deputy editor and Tom Grater becomes deputy online editor.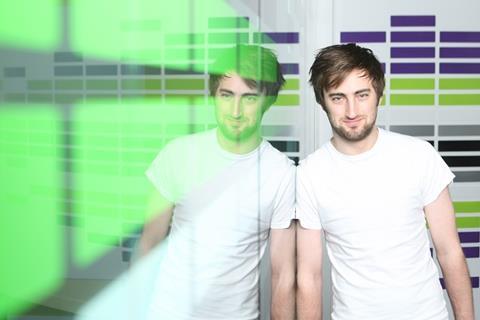 Screen International has appointed Orlando Parfitt to the role of senior editor – online.
Parfitt joins from online giant Yahoo UK, where he most recently served as features editor. Before that, he was the site's movies editor for four years.
As features editor at Yahoo, Parfitt commissioned written and video features from a team of 30 contributors and managed coverage of major events including Brexit. As Yahoo UK's movies editor, he grew average monthly users by one million between 2011 and 2015. He has also previously worked for IGN Entertainment and Rotten Tomatoes.
Parfitt will edit and develop Screendaily.com, contribute to Screen's digital and print offerings, oversee social media strategy and help drive the editorial development of Screen's digital dailies.
Parfitt begins in his new role from November 16, 2016.
At the same time, Screen has announced two internal promotions. Head of news Andreas Wiseman has been appointed deputy editor, while Tom Grater has been named deputy online editor/reporter.
Wiseman, who has worked at Screen since 2010, will contribute to Screen strategy and continue to coordinate Screen's news coverage, manage Screen's team of international correspondents and oversee Screen's website Screendaily.com in a curatorial role. He will continue to write copy across the brand's print and online offering.
As part of the reshuffle, Screen has also promoted web assistant and reporter Tom Grater to the role of deputy online editor and reporter.
Grater will continue to contribute copy across Screen's online and print offering and will continue to help develop and manage Screen's digital offering and social media presence.
Screen editor Matt Mueller commented: "I am delighted to have Orlando joining the team and excited that he will be bringing his strong experience working at Yahoo UK to Screen as we seek to grow and evolve our digital presence and offering. I look forward to welcoming Orlando on board.
"At the same time, I want to recognise the individual contributions that Andreas and Tom have been making with these two well-deserved promotions. As we seek to take Screen to its next phase of development, having a strong deputy editor was a key objective and Andreas's skills, commitment and industry knowledge make him the perfect man for the job.
"As for Tom, he has been an integral part of the Screen editorial team since joining in June 2015 and continues to grow by leaps and bounds in his role."
Parfitt and Wiseman will report to Screen International editor Matt Mueller; Grater will report to Wiseman and Parfitt. All three are based in Screen's London office.