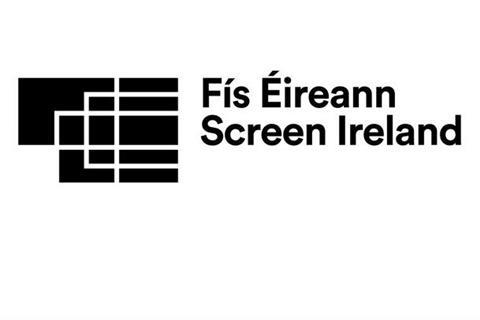 New projects from award-winning Irish filmmakers Emer Reynolds and Aisling Walsh have secured backing from Screen Ireland, formerly the Irish Film Board, in its latest round of funding decisions.
They are among close to 60 productions being backed by Screen Ireland in its second quarter of funding.
Reynolds, whose Voyager documentary The Farthest won numerous awards, will direct the documentary Songs For While I'm Away for leading Irish production outfit Marcie Films. The feature documentary about an as-yet-unrevealed iconic 1970s rock star received €175,000 in documentary production funding from Screen Ireland.
Reynolds will also return to outer space to direct a script by Gavin Burke called Patashnik for Samson Films. It centres on a lone astronaut, struggling to survive years of isolation, as she races against time to deliver her precious cargo before her ship disintegrates. Samson Films received development funding of €20,300 for the project.
Walsh, whose credits include festival favourite Maudie, is directing Dr Glass for Fantastic Films. The film, now in development, is adapted from the Swedish novel by Hjalmar Soderberg. It tells the story of a man whose life and values are thrown into turmoil when he falls obsessively in love with a woman. The script is written by Stuart Paterson and received €20,000.
A busy funding round also saw an award of €750,000 in production funding support for Lorcan Finnegan's sci-fi thriller Vivarium, starring Jessie Eisenberg and Imogen Poots, which is now shooting in Ireland. A three-way European co-production between Belgium's Frakas, Denmark's Ping Pong Films and Ireland's Fantastic Films, Vivarium is about a family trying to find the perfect starter home who become unable to escape from a series of identical houses.
Screen Ireland is also supporting the development of new features from Rebecca Daly (Mammal, The Other Side Of Sleep) and Frank Berry (Michael Inside). Daly is directing and co-writing A High Place for Sixty Six Pictures and received €33,500 from Screen Ireland, while Berry's If You'll Have Me, received €30,000 for Subotica.
Further new features to receive Screen Ireland backing include Kieron J Walsh's The Domestiqu produced by Blinder Films which has received €800,000. The comedy drama is set during the infamous year in 1998 when the opening stages of the Tour De France came to Ireland.
Another comedy drama, Aoife Crehan's The Last Right, produced by Deadpan Pictures, received €800,000. Crehan's script made the 2016 Brit List of top unproduced screenplays.
Ross Whitaker's documentary Full Circle, about two motorcycle enthusiasts who build a so-called 'Wall of Death', has received €100,000 in production funding. It is being produced by John Kelleher Media.
Production funding
Here Are The Young Men, a gritty coming-of-age-thriller written and directed by Eoin Macken, received €550,000 in funding for TYM Productions. Rose Plays Julie, written and directed by Christine Molloy and Joe Lowlier, received €650,000 and is being produced by Samson Films.
Animation company Turnip & Duck Limited received €200,000 for feaure project Critters.TV. It was the only animation award made.
Development funding
Element Pictues has received €36,000 to develop a feature adaptation of On My God What A Complete Aisling. The comedy is being written by Emer McLysaght and Sarah Breen from their best-selling nove of the same namel about a young woman from rural Ireland living in Dublin.
Another notable development award is the €15,600 to Tailored Films for Dead Cities, a thriller about a detective forced to enter a virtual reality world to hunt a dangerous hacker who may know the whereabouts of his missing daughter. It is being written by Gavin Burke, who also scripted Emer Reynolds' Patashnik.