The film had its world premiere at the Tribeca Film Festival last month.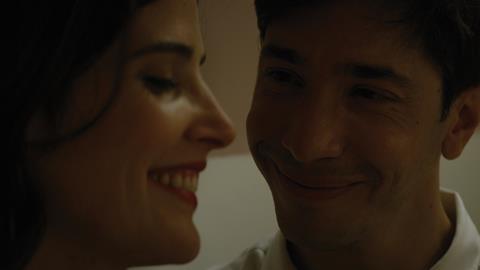 Screen Media Films has acquired North American rights for Ryan Eggold's Literally, Right Before Aaron and plans a theatrical release later this year.
Literally, Right Before Aaron centres on Adam who gets a call from his ex-girlfriend Allison telling him she's getting married, Adam realises he is just not ready to say goodbye.
Against the advice of his best friend Mark, Adam decides to drive back home to San Francisco to attend the wedding in hopes of convincing himself and everyone else, including her fiancé Aaron, that he is truly happy for her.
After a series of embarrassing, hilarious, and humbling situations, Adam discovers the comedy in romance, the tragedy of letting go and the hard truth about growing up.
The film from Rizk Pictures and Is This Reel, stars Justin Long, Cobie Smulders, Ryan Hansen, John Cho, Kristen Schaal, Peter Gallagher, Dana Delany, Lea Thompson, and Luis Guzmán.
Eggold's feature-length directorial debut is based on a short film version he made six years ago that went on to win a Grand Jury Award for best short film at the Gen Art Film Festival.
Seth Needle, senior vice president of worldwide acquisitions at Screen Media Films, said: "Ryan Eggold has made a great, genuine, funny movie that really makes you think what you would do in the same situation. We think audiences will love it and wonder the same thing."
Eggold said: "The disparity between the fantasy of love and the reality of relationships has always fascinated me; whether we fall in love with an idea of 'the one' or a specific person. That friction between expectation and reality, as it relates to any aspect of our lives but particularly love, is universal and my jumping off point for Literally, Right Before Aaron.
Producer Alexandra Rizk Keane said: "We're really excited that Screen Media will be distributing our first film. Ryan Eggold has dedicated his heart and soul into this project, as has Rizk Pictures, and we're looking forward to working with him in the future."
Cassandra Kulukundis, Nancy Leopardi and Ross Kohn, produced alongside Eggold and Keane.
The deal was negotiated between Needle for Screen Media Films and Jay Cohen at The Gersh Agency on behalf of the filmmakers.