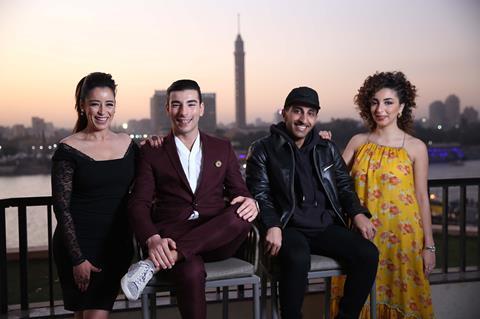 Screen International has announced the five filmmakers and actors selected for the third edition of its initiative Arab Stars of Tomorrow at the 41st edition of the Cairo International Film Festival (CIFF).
This year's edition is in partnership with CIFF as well as leading Middle East distribution company Front Row and its partner Kuwait National Cinema Company (KNCC), a major exhibition force in the Gulf.
The initiative, first launched in 2016, aims to support five emerging cinema talents from the Middle East and North Africa, who have started to make an impact in their field with promise of much more to come.
They are directors Wisam Al Jafari (Palestine), Raed Alsemari (Saudi Arabia) and Kawthar Younis (Egypt) and actors Fares Landoulsi (Tunisia) and Nisrin Erradi (Morocco).
Click on the links below to read the profiles of this year's stars:
Cairo Industry Days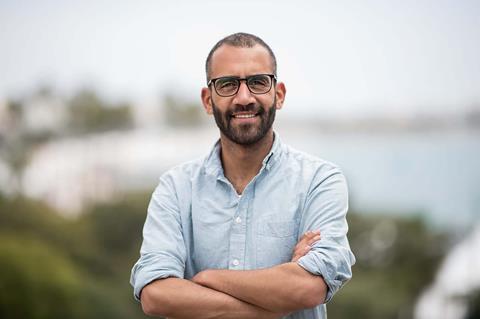 The Arab Stars of Tomorrow will participate in a panel discussion within the framework of CIFF's Cairo Industry Days on Sunday (Nov 24).
Al Jafari, sadly, will not be able to attend as he has not been able to secure a travel visa allowing him to travel to Egypt to attend CIFF.
Arab Stars of Tomorrow is a spin-off of Screen's long-running UK Stars of Tomorrow. It has been curated and selected by Screen's France and Middle East correspondent Melanie Goodfellow, with input from editor Matt Mueller and chief critic and reviews editor Fionnuala Halligan.
"It is vitally important to offer exceptional talent from all parts of the world a platform for greater international exposure. Congratulations to this year's Arab Stars, we look forward to keeping up with all of their future endeavours," said Mueller.
Goodfellow noted that it is a particularly exciting time for emerging cinema talent hailing from the Middle East and North Africa.
"As the region's filmmaking and TV scene gathers pace, the rise of global content platforms is providing unprecedented opportunities, both at home and internation­ally. The ongoing push in Europe and Hollywood to improve diversity in cinema is also opening doors," she said
She added that the support of CIFF, Front Row and KNCC is particularly crucial because all three entities are headed by key players in MENA's burgeoning film and TV scene: CIFF chief and producer Mohamed Hefzy, Front Row founding CEO Gianluca Chakra and KNCC president Hisham Alghanim.
Hefzy commented: "We are thrilled to partner with Screen, Kuwait National Cinema Company and Front Row Filmed Entertainment to bring this important initiative to Cairo to showcase exceptional filmmakers and actors to the international industry and help elevate their careers on a global platform.
Chakra and Alghanim said their involvement fits with their ongoing expansion into film and TV production.
"In view of our current and future development and production plans, we are proud to support this much-needed initiative. Discovering new talent is key in the region which is cast driven and dependent on only three or four names," they said.
In the backdrop, a number of the talents showcased in the previous editions of Arab Stars of Tomorrow have been making waves internationally.
Moroccan film­maker Alaa Eddine Aljem, who took part in the first edition, premiered his debut feature The Unknown Saint in Critics' Week at Cannes in May while Lebanese director Mounia Akl participated in the Sundance Institute's Directors Lab with her debut feature project Costa Brava Lebanon earlier this year.
From the second edition, Lebanese director Manon Nammour premiered her short film Barakat at the Toronto International Film Festival in September; Egyptian actor Ahmed Malek is currently in Australia on the set of adventure tale The Furnace for his first English-language role, and Palestinian actress Maria Zreik was recently seen in Netflix series The Spy.