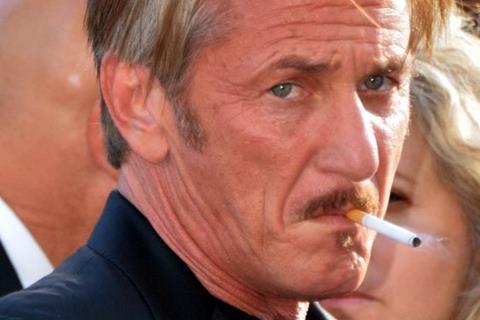 Sean Penn, who was known to be in Ukraine filming a documentary for Vice Studios about the Russian invasion when hostilities commenced in the early hours of Thursday, has issued a statement in support of the people of Ukraine and the threat to democracy.
"Already a brutal mistake of lives taken and hearts broken, and If he doesn't relent, I believe Mr. Putin will have made a most horrible mistake for all of humankind," Penn said in the statement issued on Saturday (26). "President Zelensky and the Ukrainian people have risen as historic symbols of courage and principle. Ukraine is the tip of the spear for the democratic embrace of dreams. If we allow it to fight alone, our soul as America is lost. "
Vice confirmed last week to Screen that the documentary is a Vice Studios production in association with Vice World News and Endeavor Content, however it did not elaborate beyond that or corroborate reports that Penn had met with president Volodymyr Zelensky.
On Thursday the Office of the President of Ukraine posted a translated statement on Facebook, an excerpt of which read: "The director specially came to Kyiv to record all the events that are currently happening in Ukraine and to tell the world the truth about Russia's invasion of our country. Sean Penn is among those who support Ukraine in Ukraine today. Our country is grateful to him for such a show of courage and honesty."
The posting also confirmed that Penn visited Ukraine last November while he was preparing the documentary, and said he visited the Office of the President and met with military and reporters.
Penn is renowned for his activism and was the subject of the documentary Citizen Penn for his work in Haiti after the Caribbean nation was ravaged by an earthquake. He has also worked in the New Orleans area following Hurricane Maria, and used his non-profit organisation CORE to help administer vaccines and tests in the US during the pandemic.
The two-time lead actor Academy Award winner for Milk and Mystic River, who can currently be seen in Paul Thomas Anderson's best picture Oscar nominee Licorice Pizza, also made the news in 2016 when he interviewed Mexican drug lord El Chapo for an article in Rolling Stone magazine.