A sequel to Emirati street racing hit Hajwala: The Missing Engine, which grossed $1m regionally when it was released in late 2016, is due to start shooting next week.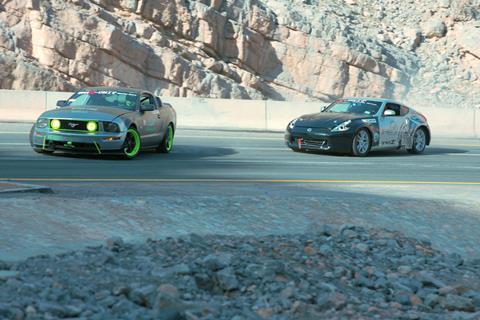 Hajwala 2: The Mysterious Mission will co-star Emirati actors Hussain Al Hosani and Ali Abdulla Al Marzooqi. Ibrahim Bin Mohamed, who created the original, returns to direct.
The storyline will have an added dimension in which street racers join forces with figures from the car drifting scene, including local drifting celebrities Omar Al Hashmi, Kashoona and Saudi star drifter Abdulla Al Youssif.
The project is being co-funded by pan-Arab distributor Empire International and Dhabi Films.
"The community of cars and drifting with their secrets inspired us to make good stories and local content for cinema," said Bin Mohamed.
The sequel will hit screens in the second quarter of 2018 while the original is currently available on Netflix in 190 countries.