Pact will focus on mutual support in distribution.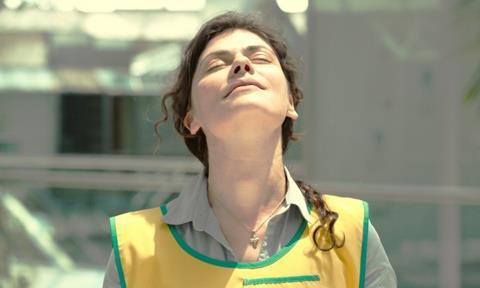 Head of Film Centre Serbia, Boban Jevtić, and director of the Greek Film Centre, Electra Venaki, signed an agreement on business co-operation between the two funds yesterday (Aug 16) at the Sarajevo Film Festival.
The agreement focuses on mutual support in distribution. When a Serbian distributor buys a Greek film for theatrical release, the Film Centre Serbia will cover the expenses of translation and subtitling and potentially provide financial help to the distributor. The scheme will work the same way in Greece with Serbian films.
Despite the strong historical ties between the two countries, there has not previously been much collaboration between their film industries.
"Serbia had more co-productions with South Korea than with Greece, which is really strange," Jevtić told Screendaily.
This summer saw the first Greek-Serbian co-production since the mid-90s wrap principal photography: Her Job (pictured) by Greek director Nikos Labot, a project that was developed through the Goethe-Institut's training programme First Films First. In addition to Greek company Homemade Films and Serbia's Sense Production, the French co-producer Sister Productions is also on board.
"After this, we thought we should get films from our countries to cinemas, and that some concrete help to distributors could yield results," said Jevtić.
Venaki told Screendaily: "Both our countries are part of the South East European (SEE) Cinema Network, and we discussed how to improve audience development. No Greek films are coming to theatres in Serbia, and no Serbian films are coming to theatres in Greece. We will see after we start doing this what the reactions of distributors, producers and directors will be like.
"It is very important to start creating audience throughout Serbia and Greece, and not only in Belgrade and Athens."
"This is stimulation to distributors, and we believe there exists genuine interest for the films from our countries, and this is the first step in developing it further," Jevtić added.