Ukrainian director Sergei Loznitsa, at International Film Festival Rotterdam (IFFR), has revealed details of his new projects.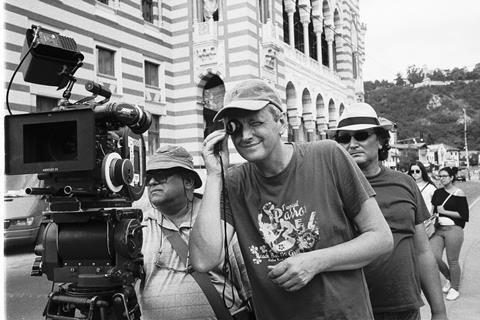 Loznitsa is at work on Austerlitz, a new feature doc looking at museums in former concentration camps. The film is partly inspired by the WG Sebald book of the same name. Loznitsa has been shooting in several former camps.
Meanwhile, the Ukrainian director's new dramatic feature, to shoot in Latvia, is A Gentle Creature. Dostoevsky-Inspired, this is the story of a woman desperately trying to discover news of her imprisoned husband.
It has previously been reported that ARTE, Slot Machine, Looks Film & TV are all aboard the project. To make the film, Loznitsa has filmed in Dachau, Bergen-Belsen, Ravensbrück, Sachsenhausen, and Mittelbau-Dora
Loznitsa also has another Second World War-themed feature in development, following on from his 2012 feature In The Fog, which screened in competition at Cannes.
The new feature will look back at the horrendous events in Kiev during September 1941 when, over a period of three days, the Nazis killed 33,000 Jews.
"It is an unusual structure. I show this event - I collect (the pieces of) the puzzle," the director said, explaining that the film will have no main protagonists.
The German SS troops committed the massacre but, the director pointed out, the citizens of Kiev failed to intervene. "They (the citizens) just observe and just look."
The Event, screening at IFFR, uses found footage to explore the events surrounding the failed coup against Gorbachev that hastened the end of the Soviet Union. Sales are handled by ATOMS & VOID.