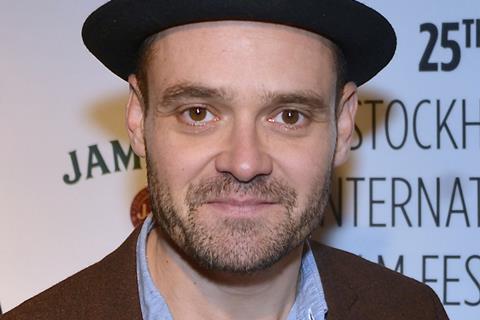 David Dencik (Top of The Lake: China Girl), Jonas Karlsson (The Snowman) and Alba August (Becoming Astrid) will star in Quick for director Mikael Håfström (Evil), which TrustNordisk is selling.
Quick is among the new projects backed by Film i Väst, Scandinavia's leading film fund, which is based in Trollhättan in West Sweden.
Quick, produced by Helena Danielsson for Brain Academy, is described as a "character-driven journalistic thriller and psychological drama." Director Håfström told Screen, "Thomas Quick was Sweden's worst serial killer, who confessed to grotesque crimes, but it turned out he didn't commit those murders, he tricked the system. It is a story about how this could happen, and also a story about Swedish society…The hero was a journalist who started to dig into this, layer for layer and doing a lot of interviews with Quick." Dencik plays Quick and Karlsson plays the journalist, with August playing his researcher. The film will start shooting in west Sweden in autumn.
Quick is a co-production with Film i Väst, Umedia, Belgium and Nordisk Film, the latter will distribute in Scandinavia.
Sea Fever is a thriller set on a 60-foot fishing trawler off the West coast of Ireland. Neasa Hardiman (Happy Valley, Jessica Jones) will make her feature directorial with the "character-driven thriller with a science fiction element." The story is about a trawler crew who go out to sea with a marine biologist doing her dissertation, when they encounter a parasite in the water and the crew starts to blame the scientist. The film is a seven-character ensemble piece with actors from different nationalities including Irish, Nordic, and Middle Eastern. "It's about the complex nature of those characters when they are put under pressure in this situation. They each unravel in the situation," Hardiman said. The film will shoot from August both at sea and in Trollhatten; Epic Pictures handles sales and Brendan McCarthy and John McDonnell of Fantastic Films produce.
The Horse Boy will be directed by Ari Folman (Waltz with Bashir) and will star Joel Kinnaman and Léa Seydoux in the English-language story of parents who take their autistic son to meet horses in Mongolia. Gaumont handles sales (co-repping US with Endeavor) and the film starts shooting October 6 for a month in Sweden before moving to Mongolia and then London. The film is adapted from Rupert Isaacson's bestselling book, and producers are Full House, Maneki Films, Borsalino Productions and Beluga Tree
The upcoming slate also includes Niels Arden Oplev's Daniel.
On the Scandinavian side, other projects include Anagram's My Life As a Comedian, the second feature from director Rodja Sekersoz (Beyond Dreams), written by Jonas Gardell adapted from his bestselling book. The shoot starts in September. Sekersoz said she was touched by the book when she first read it at age 13. She said of Gardell, "He writes in a way that the respects feelings and takes his characters very seriously."
Other new Nordic titles backed are Hlynur Palmason's A White, White Day; Jens Jonsson's The Spy; and Hans Petter Moland's Out Stealing Horses.
On the international side, Film i Väst is a partner on Syllas Tzoumerkas' The Miracle of the Sargasso Sea, Radu Muntean's Alice T, Corneliu Porumboiu's Comoara, Carlos Reygadas' Where Life is Born, Alejandro Landes' Monos, Rahi Anil Barve's Tumbad, and Toby MacDonald's Old Boys.
Peter Possne, Film i Väst's Head of Production, told Screen that the fund is " investing in about 12 Scandinavian films a year and another 10 international. The quality level of projects we have at the moment is extremely high."
The slate is carefully curated. "We are going for fewer films but more investment in each one, it's higher numbers now than it was before…The theatrical market is more selective so we have to be more selective."
Here in Cannes, Film i Väst has backed Ali Abbasi's Border; Lars von Trier's The House That Jack Built; and Nuri Bilge Ceylan's The Wild Pear Tree.