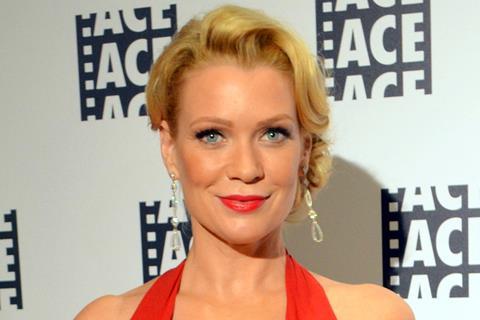 Seville International has announced that it has concluded a round of international sales on Adam MacDonald's Pyewacket, following the film's premiere at the 2017 Toronto International Film Festival.
Pyewacket has gone to IFC Midnight for the US, Signature Entertainment for the UK, New Select for Japan, Cinemex for Latin America, Empire International Gulf for the Middle East, Pratama for Indonesia, Suraya for Malaysia, and Green Media for Vietnam.
Pyewacket, the occult horror film starring Laurie Holden, is the second feature from writer-director MacDonald, whose first feature Backcountry previously debuted at TIFF.
Pyewacket follows the story of Leah, a teenage girl who is forced to move to a house in the woods by her unstable mother after the painful passing of her father. Feeling trapped and hopeless, Leah turns to Black Magic to release her anger. She naively performs an occult ritual found in a book on her bedroom shelf to evoke the spirit of a witch to kill her mother. Stricken by guilt, Leah desperately tries to reverse the spell, but soon realises she has awoken something in the woods, and nothing can prepare Leah for the terror she has unleashed.
"We're so excited to be back in business with Adam McDonald and the fantastic filmmaking team after the successful release of Backcountry," Arianna Bocco, executive vice-president of acquisitions and productions at IFC, said. "Adam has made another tantalising film and we can't wait for people to see it."
Anick Poirier, senior vice-president of international sales for Seville International, said: "We are thrilled with the response to this one of a kind film. The tension, terror and suspense that Adam creates in Pyewacket will have audiences looking over their shoulders long after it has finished."
The sales were negotiated on behalf of Seville International by Poirier, director of sales Natalie Kampelmacher, and sales executive Charlotte Lopez.