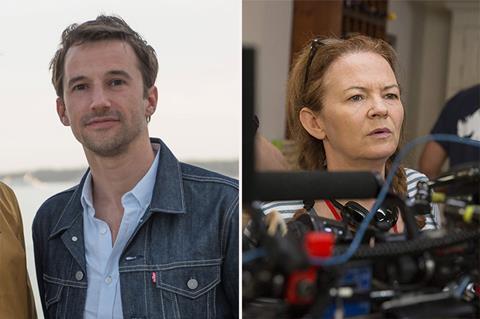 UK directors Sharon Maguire and Mat Whitecross are set to direct new projects with London-based Turbine Studios, the nascent film and TV production company run by Andrew Eaton, Tracey Scoffield, David Tanner and Justin Thomson.
Maguire is directing The Breakaway, an adaptation of the autobiography of Nicole Cooke, the first British cyclist to be ranked number one in the world. The project is in development with Ffilm Cymru Wales and Turbine hopes to shoot the film in Wales next year. Maguire's credits include two of the most successful UK films of all time: Bridget Jones's Diary which grossed £56.8m in the UK in 2001 and Bridget Jones's Baby, which garnered £48.2m in the UK in 2009.
Whitecross is set to direct The Big Issue about the life of John Bird, the founder of The Big Issue magazine, which Turbine is developing with Lorton Entertainment. The film will focus on how Bird made a success of the ground-breaking magazine aimed at giving employment to people in poverty. "He's a larger than life person," said producer Eaton of Bird. "You're not quite sure whether to love him or hate him but you have to admire him."
Veteran pop promos director Whitecross's feature credits include Sex&Drugs&Rock&Roll, Spike Island, Ashes and Supersonic. He also co-directed with Michael Winterbottom the documentary The Road To Guantanamo which won the best director prize at the Berlinale in 2006.
Turbine is also producing Steve McQueen's as-yet-untitled TV series with the BBC about London's West Indian community which is set to shoot in 2019 and Chris Addison's comedy Hallelujah, starring Ralph Fiennes as Handel, with Altitude.
Eaton ran Revolution Films for many years with Michael Winterbottom before leaving to produce the first series of The Crown for Netflix. Former BBC Films exec Scoffield most recently ran Rainmark Films with David Tanner, while Thomson is a former lawyer who previously set up, ran and sold Box TV and Artists Studio.
"It's all completely equal between the four of us," said Eaton of Turbine. "We all have a different skill set. We all overlap and know bits about everything."