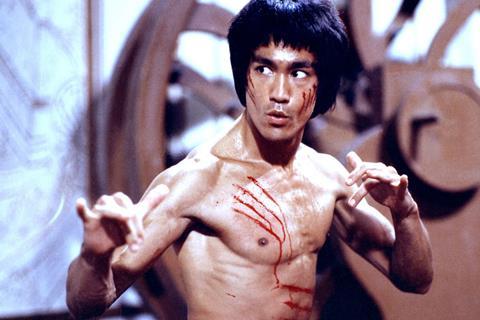 Shekhar Kapur says his Bruce Lee biopic Little Dragon is "still very much a work in progress," and the script is still being worked on.
"It carries huge responsibility, all the fans in the world are excited for the true Bruce Lee movie," the director said this week at the Macao International Film Festival and Awards (IFFAM).
The authorized biopic had originally been set to start shooting this autumn for producers Bruce Lee Entertainment and Convergence Entertainment, but the director confirmed more time is needed to get the script right. He is writing the script alongside Bruce Lee's daughter Shannon Lee.
"I took it on because I was fascinated with Bruce Lee, the idea that a man was the greatest expert in martial arts of all time is suddenly now being accepted as a major philosopher."
That's not the only Asian project the India-born filmmaker is lining up. "I want to make a film in China and I'm working on a project but it's too sensitive [to discuss currently]," he said. "I've always been fascinated by China, and not the China we have now – the world leader in technology, the most prosperous nation in the world, the fastest-growing nation – but underlying that, that mythic China, I've been constantly fascinated by that."
The director of films such as Bandit Queen, Elizabeth and Elizabeth: The Golden Age returned to IFFAM for a second consecutive year – he served as jury president for the festival's inaugural edition last year and this year, he curated Stanley Kubrick's 2001: A Space Odyssey (1968) in the Crossfire genre section of the festival.
It's a film Kapur says he has spent "a lifetime trying to understand." "I saw it when I was a kid and I didn't understand anything and yet I was fascinated. I still want to know what he [Kubrick] was thinking when he made that film. What was in his mind?"
Kapur is bullish on Macau's potential as a growing market for filmmaking. "There is a huge desire to make something cultural, not just tourism and gambling. Everyone that I've met seems to have a desire to breed a sense of culture here," he said. "The festival is bigger [in its second year], it's more organised, I can see a lot more confidence. And I can see a real desire in filmmakers to be here."
He continued, "It's a very honest place right now… there is an amazing honesty in the people who run [IFFAM], and it's a film festival on the shores of China. You can get access to all the Chinese actors, directors and producers who come here. For me to come here every year, I get access to meet these people and that's fascinating to me."
He predicted Asian voices are going to keep growing in the global film world. "I've been saying for years and years saying that the new voices for filmmaking are coming from Asia and Africa…About eight years I wrote in Time magazine, that when they make Spider-Man 6 and he takes his mask off, the guy will be Chinese, he won't be American. And that's happening! Films will go where the consumers are, where they are watching more films. They are watching more films in China, they are watching more films in India."
He continued, "Asian storytelling is different from Western storytelling. In Asia we accept the unreasonable much quicker. The mythical is part of our genetic makeup…Most of the Western philosophy is about the dominance of the individual. If you talk to Chinese, Indian, Japanese people and say, 'I am stronger than my destiny,' people will say, 'you will learn.' There is a fundamental philosophical difference."