Outgoing CEO Christophe Lambert has decided to "devote himself to a personal project".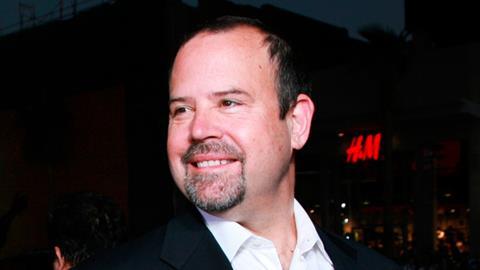 In an unexpected development, Marc Shmuger has been named as the new CEO of Luc Besson's Paris-based-major EuropaCorp, following the resignation of Christophe Lambert.
A statement issued by the company board late on Wednesday said that having secured the financing of Luc Besson's ambitious sci-fi picture Valerian, which is currently shooting in Paris, Lambert had "decided to devote himself to a personal project."
The same statement announced former Universal Pictures executive and founding chief of production company Global Produce Marc Shmuger as his successor.
Luc Besson paid tribute to Lambert's work as CEO of the company:
"He knew how to steer the company in an international direction which enabled the company to gain real legitimacy among the cinema majors… He's leaving the company due to a long-held desire to produce (and I understand him)," he said in the statement.
News of Lambert's departure was unexpected, even within the company it would seem. EuropaCorp's EFM sales brochure still lists him as "senior management" underneath Luc Besson.
French media speculated that his departure was linked to the imminent entry of a new partner in in EuropaCorp, causing its Paris-bourse quoted shares to end nearly 3.76% higher at €4.4 in a falling market.
Rumours have been rife in recent weeks that Besson is looking for a partner to help him buy back the share of the company currently quoted on the Paris bourse with Vincent Bolloré's cash-rich Vivendi seen as a front-runner.
French financial newspaper Les Echos quoted one analyst as saying that negotiations with Vivendi had come to a halt, however, due to difficult relations between Bolloré and Lambert. The latter's departure, it said, indicated that a deal could be back on the table.
The former advertising executive took over the reins of managing director at EuropaCorp in 2010, having originally become associated with the company through the advertising and product placement agency Blue, which he set up with Besson as a 50:50 partnership in 2008.
His appointment was widely seen as one of the drivers behind the departure of Besson's long-time partner Pierre-Ange Le Pogam, who did not like advertising background or his links to the centre-left UMP political party and the French President Nicolas Sarkozy.
During his five-and-a-half years at the helm, Lambert is credited with pushing through the completion of Besson's long-cherished Cité du Cinéma and Paris Studios project; expanding the company's international remit with partnerships with the likes of Fundamental in China and spearheading the creation of the US-based distribution operation, RED.