The Irish famine drama also stars Stephen Rea, Freddie Fox.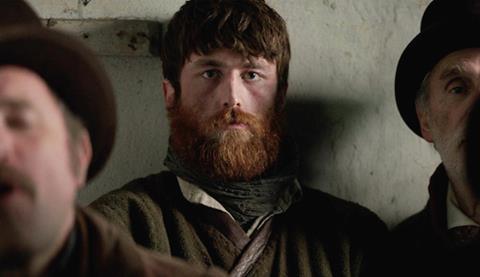 Production has commenced on Irish famine drama Black 47 starring Hugo Weaving (Hacksaw Ridge) and Oscar-winner Jim Broadbent (Iris).
The eight-week shoot will take place in Connemara, Kildara and Wicklow.
Black 47 is directed by Lance Daly, whose previous films include Life's A Breeze and Kisses. Daly teamed with PJ Dillon (Rewind), Pierce Ryan (Standby) and Eugene O'Brien (The Flag) to write the screenplay.
Set in Ireland during the Great Famine, the drama follows an Irish Ranger named Feeney, who has been fighting for the British Army abroad, as he abandons his post to reunite with his family. Despite experiencing the horrors of war, Feeney is shocked by the famine's destruction of his homeland and the brutalisation of his people and his family.
When Feeney sets on a destructive path to avenge his kin, an ageing British soldier is sent to stop him before he can stoke the flames of revolution. However, personal bonds forged by the soldiers' time fighting together cause both men to question their motives.
Weaving and Broadbent are joined by a cast including Oscar-nominee Stephen Rea (The Crying Game), James Frecheville (Animal Kingdom), Freddie Fox (King Arthur: Legend Of The Sword), Moe Dunford (Patrick's Day) and former Screen Star Of Tomorrow Barry Keoghan (Dunkirk).
Black 47 is produced by Macdara Kelleher (Strangerland), who serves as co-founder of Fastnet Films with Daly and Morgan Bushe. Also producing are Tim O'Hair and Arcadiy Golubovich, who both produced A Hologram For The King, and Jonathan Loughran, producer of Holidays. Jani Thilges of Samsa Films (Irina Palm) serves as co-producer.
The drama is financed by Primemeridian Entertainment, the Irish Film Board, the Luxembourg Film Fund, Wildcard Distribution, BAI, TV3, Eurimages, Umedia, Samsa Films and Fastnet Films.
Altitude Film Sales is handling international sales with CAA handling North American sales.