Red Sea Media handles international sales.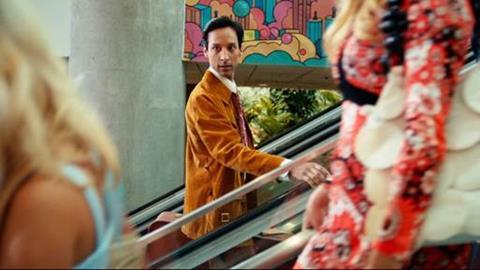 Shout! Factory has acquired North American rights from Red Sea Media to writer-director Lena Khan's comedy The Tiger Hunter.
The film centres on Sami Malik, a young Indian who travels to America in the 1970s to become an engineer.
When Sami's plans fall through, he takes a low-end job and joins a gang of oddball friends in the hopes of convincing his childhood sweetheart that he is more successful than he truly is, or perhaps ever could be.
Danny Pudi, Jon Heder, Rizwan Manji, Karen David, Sam Page, Iqbal Theba, and Parvesh Cheena star with Michael McMillan and Kevin Pollak.
Khan and Sameer Gardezi wrote the screenplay and the The Red Sea Media production premiered at last year's 32nd Los Angeles Asian Pacific Film Festival. Red Sea Media handles international sales.
Megha Kadakia, Khan and Nazia Khan produced, while Alan Pao, Pudi and Nadeem Siddiqi served as executive producers.
Jordan Fields brokered the deal for Shout! Factory with Roman Kopelevich on behalf of Red Sea Media.
Shout! Factory plans a theatrical launch this autumn through Shout! Factory Films.
The deal includes theatrical, VoD, digital, broadcast and home entertainment.
"The Tiger Hunter is a big-hearted, dimensional comedy about a love-struck and ambitious immigrant who learns what it means to be a success," Jordan Fields, vice-president of acquisitions at Shout! Factory, said. "With Lena's film it was love at first sight. The humour is knowing, the cast is charming and the story is nothing if not timely."
Khan said: "There is a combination of humour, soul, and social relevancy that we believe has made this film resonate so immensely with audiences, and we are thrilled to have a company that embodies these same qualities and also believes in the core of the film. At its heart, The Tiger Hunter is about the choice between chasing aspirations…and love. It's about embracing the glory in who we already are."