British multi-hyphenate to star in Pulse Films project.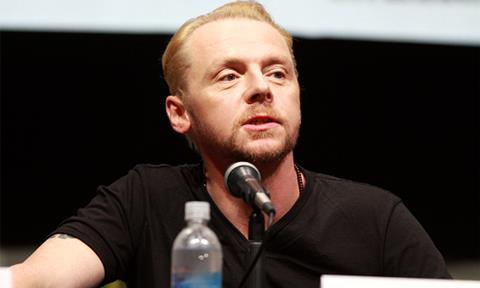 Simon Pegg has boarded Lost Transmissions, Katharine O'Brien's feature film directorial debut based on her original screenplay.
Pulse Films' Thomas Benski and Lucas Ochoa will produce, and Brian Levy serves as executive producer.
The story centres on a shy songwriter who chases her schizophrenic record producer friend through Los Angeles in the hopes of committing him to a psychiatric facility after he forgets to take his medication.
UTA Independent Film Group represents North American rights.

"At Pulse we've always been about discovering and championing new filmmakers and therefore we're super excited about Katharine and her debut film," Benski said.

"We are genuinely excited that we will be bringing this remarkable true story to life with Katharine O'Brien and the incredibly talented Simon Pegg."
O'Brien added: "In dealing with mental health, Lost Transmissions combines both comedic and tragic elements. Simon has such a uniquely attuned sense of how to play a range of comedy in moments that still feel real. I'm excited to embrace his very fine skills as a dramatic actor with this film."
O'Brien wrote SXSW 2015 premiere The Automatic Hate and has directed a number of shorts that have played on the international festival circuit.
Pulse Films produced Andrea Arnold's Cannes 2016 selection American Honey, as well as Sundance 2015 and 2016 selections The Witch and All These Sleepless Nights.