EXCLUSIVE: The Expendables 2 director boards special forces action film.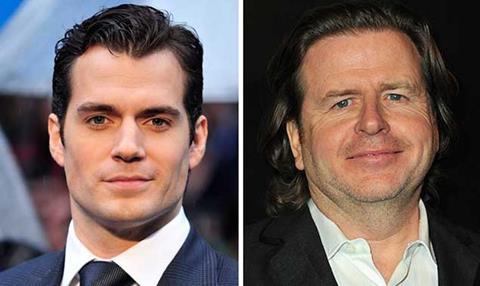 Action director Simon West (Con Air, The Expendables 2) has come on board to direct Henry Cavill in special forces thriller Stratton, which is due to shoot in the UK and Italy this summer.
Man of Steel star Cavill star in the title role of the film based on the first of a series of eight novels by ex-SBS (Special Boat Service is the sister arm to the SAS) operative Duncan Falconer.
The story follows Stratton as he and his team risk life, limb and national security to track down an international terrorist cell.
The project was originally optioned and developed by Ileen Maisel and Lawrence Elman's Amber Entertainment Ltd, who will co-produce with Promethean Productions, the production company created by Henry Cavill, his brother Charlie and producer Rex Glensy.
GFM Films is providing finance and worldwide sales. Hothouse Music will provide the film's music.
Cavill stated: "I've long wanted to tell a story about the British Special Forces and finally the opportunity has come around. Duncan Falconer's work is fantastic and we are incredibly fortunate to be working with him so closely. We plan to convert the books to cinema as accurately as possible while keeping them topical. Simon West is a perfect match for this movie with his ability to marry story-telling and action, both of which are essential to do this project justice!"
West commented: "I have been looking for an opportunity to establish a new UK based action character for some time and Stratton fits the bill perfectly. The greatest challenge was always going to be who can play a character like that and bring depth and realism. I have followed Henry Cavill's work for while now and I cannot imagine a better actor to take on this role. Henry is the reason this project is now possible."
The in-demand Cavill will be taking his Man of Steel character to Batman V Superman: Dawn Of Justice and two Justice League films and also stars in Guy Ritchie's upcoming The Man from U.N.C.L.E.