EXCLUSIVE: Documentarian Cosima Spender plans feature about her grandfather, the 20th Century writer.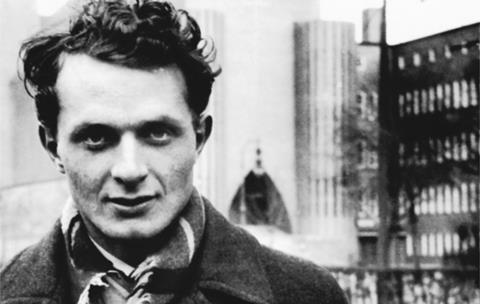 English poet, novelist and essayist Sir Stephen Spender is to be the subject of a new feature by his granddaughter, the documentary filmmaker Cosima Spender (Palio).
The London-based director told ScreenDaily: "I've written a short fiction that I'd like to make into a feature. It has been researched as a documentary and is based on the moment my father realised his father was homosexual.
"It's about a family Christmas when a mother goes away and the father invites a young writer to stay with the family."
"It's not a biopic," continued the director, whose previous credits include 2011 documentary Without Gorky, which charts the influence on her family of her maternal grandfather, the artist Arshile Gorky.
"It's a slice of his life and will explore the emotional dynamics at play within the family," she added.
"Beyond that dynamic there is a desire for an artist to have a muse and creative freedom and that often came from experiences that were unconventional."
Born in 1909, Spender was closely associated with the group known as the Oxford Poets that included W. H. Auden, Christopher Isherwood, C. Day Lewis, and Louis MacNeice.
A communist party member in the 1930's he was active during The Spanish Civil War where he met Ernest Hemingway and was briefly imprisoned in Albacete.
The writer – who is the subject of an upcoming biography written by Cosima's father, Matthew Spender - was married twice but also had multiple relationships with men, leading to debate about his sexuality.
Cosima Spender's latest documentary Palio, produced by James Gay-Rees (Senna, Amy), premiered at the Tribeca Film Festival in April where it won the Best Editing Documentary Feature award.
The film will be the next documentary released in the UK [Sept 25] by Amy distributor Altitude Film Distribution, which is teaming up with Picturehouse on the release.