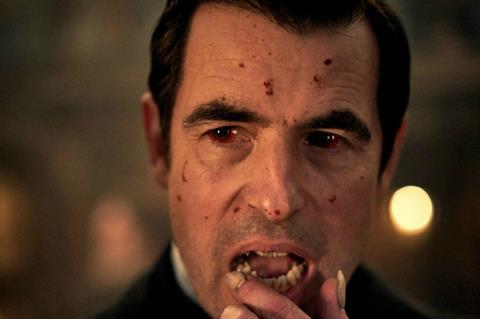 Slovakia's film and TV cash rebate will rise from 20% to 33% from January 1, 2020, under amendments to the country's audiovisual law.
The move was confirmed to ScreenDaily by the Slovakia Film Commission, which was set up last year to entice and assist international productions to shoot in the country.
The increase will put Slovakia in the same bracket as fellow European countries like Hungary, Poland, Estonia and Lithuania, who all offer 30% incentives, and Romania, which offers between 35% to 45%.
To qualify for the incentive, international productions need to spend at least €300,000 ($330,000) for TV features or series as well as feature film slates (up to three), or €150,000 ($165,000) for individual feature films, documentary films and animated films, within a period of three years.
"There is no budget limit on eligible costs, which include royalties and fees paid to cast and crew registered to pay taxes in Slovakia; costs paid to an entity with a tax domicile in the Slovak Republic; or costs where tax was deducted and paid in the Slovak Republic," Zuzana Bieliková, head of the Slovakia Film Commission, told ScreenDaily.
Projects can be registered for €1,000 ($1,100) and must pass a culture test. Once approved, the producers will receive a registration certificate. The cash rebate is then payable to the local service/production partner or to the international company's local branch after the applicant has paid all eligible costs and delivered the final balance sheet and auditor's report.
Bieliková added that Slovakia also has agreements with multiple countries that cover the avoidance of double taxation.
Major international projects that have shot in Slovakia in recent years include Francis Lawrence's action film Red Sparrow, starring Jennifer Lawrence and Joel Edgerton, and BBC/Netflix series Dracula, created by Steven Moffat and Mark Gatiss. Amazon series Hanna and Netflix's second season of Marco Polo also shot in the country and accessed the 20% incentive.