Faye Ward's indie production outfit is currently producing Laurel & Hardy biopic Stan And Ollie.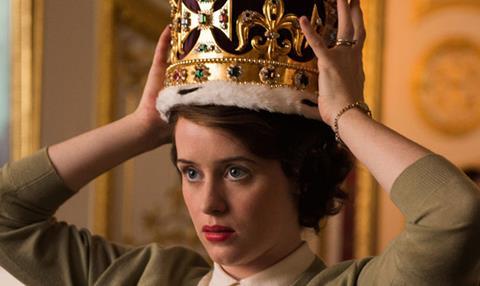 Sony Pictures Television has invested in drama indie Fable Pictures – the fledgling indie run by The Crown [pictured] producer Faye Ward.
Fable Pictures was established earlier this year by former Ruby Film & Television exec Ward and Rastamouse producer Eugenio Perez.
Sony has taken a minority stake in the business, marking the Hollywood studio's first UK drama move since it acquired Left Bank Pictures in 2012.
Last year Wayne Garvie, Sony's chief creative officer, international production, told Screen's sister publication Broadcast: "I feel we're a bit underrepresented in scripted," Garvie says. "I'd like us to do something else there."
Fable is currently producing Stan And Ollie, the BBC Films project written by Jeff Pope and starring Steve Coogan and John C. Reilly. Ward has also recently produced series including Left Bank's forthcoming royal saga The Crown for Netflix and Ruby's BBC2 jazz drama Dancing On The Edge, written by Stephen Poliakoff and Channel 4 comedy Toast.
She left Ruby, the film and TV producer owned by Alison Owen, in 2014 after 14 years.
Andrea Wong, president, international production, Sony Pictures Television, said that Ward was one of the "UK's most promising and ambitious drama producers".
"We are increasing our drama footprint in recognition of the rise in demand for international high quality drama. This will build on the success we are enjoying with series such as Left Bank's upcoming Netflix drama The Crown and The Halcyon for ITV, as well as Playmaker's Love Child and award-winning The Code," she added.
"To have Sony's support, knowledge and global expertise invested in our slate is a real boost for our new venture," added Ward.
This story was originally reported on Screen's sister publication Broadcast.