SAN SEBASTIAN: Local films secure best-ever box office share of 23.6%.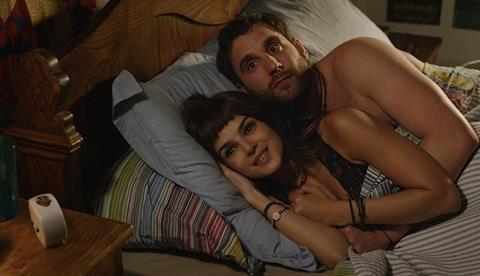 Spanish films have scored their best ever slice of the local box office, recording a 23.6% share.
This success is partly due to major domestic hits including Emilio Martinez Lazaro's Spanish Affair, which has grossed a staggering $73.9m box office, and Daniel Monzon's El Niño, which has drawn $15.3m to date.
The share could grow to 25% by year end, according to Spanish producer's association FAPAE.
This further growth is expected from upcoming films such as Alberto Rodriguez's San Sebastian competition title Marshland; hit franchises Torrente 5, from Santiago Segura, and REC 4: Apocalypse, from Jaume Balaguero; and comic adaptation Mortadelo & Filemón: Mission Implausible .
But despite the success, the Spanish film industry has continued to struggle.
Ramon Colom, president of FAPAE, told Screen: "There is a paradox. Spanish films have never been so successful. The backing of Spanish TV networks has been key to this success, producing films that connect with the audience.
"But it has also never been so complicated for producers and film-makers to make their films."
Funding problems have seen the average budget of a film drop 50% since 2009 to less than $2m.
TVE, the traditional funder of most arthouse cinema, has also dropped 40% to $24m
"There is a political fight," adds Colom. "The current government feels that the public network is on the left and we are struggling to change this false idea".
Spanish producers are struggling in part because the government has yet to pay them subsidies owed for 2012's film releases. However, of the total $50.6m subsidies owed, the government has now authorised payment of $43.5m.
"The relationship with the government has improved and there is some optimism," Colom told Screen.
"But Spanish producers need financial security and a clear framework. There is a still a long way to go."
New legislation is also set to be introduced that will place more emphasis on tax deductions reduce public funds.
"We are eager to rely less on the State but we need a clear law as soon as possible. The current 18% deduction is clearly insufficient", Colom adds.