EXCLUSIVE: UK sales outfit nabs drama executive produced by Barbara Broccoli and Rachel Weisz.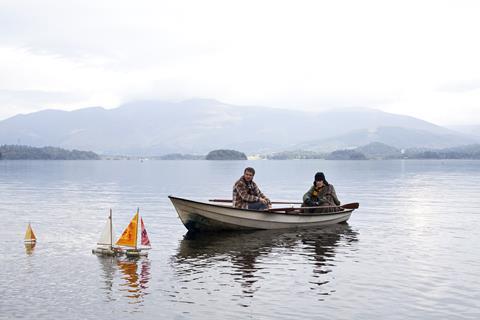 UK sales outfit Starline Entertainment has picked up world rights to Tom Browne's debut feature, Radiator, about an eccentric couple struggling to cope with the challenges of old age.
Scooping prizes at film festivals including Dallas, Galway, Glasgow and Nashville after debuting at the BFI London Film Festival in 2014, the film stars the late Richard Johnson (The Boy In The Striped Pyjamas) and Gemma Jones (Last Tango In Halifax) with Daniel Cerqueira (Ripper Street) playing their middle aged son who turns up to try and bring some order to their lives.
Genevieve Stevens produces for Rattling Stick along with Turnchapel Films. Executive producers are James Bond producer Barbara Broccoli, Mel Agace and Rachel Weisz are executive producers.
Piers Nightingale, partner and director of acquisitions at Starline, said: "Striking the perfect temperature between sharply observed humour and tender humanity, Radiator has been spreading its warmth across audiences worldwide, shown by its growing collection of awards.
"We are delighted to be working with Tom, Genevieve and the rest of the team as we bring this wonderful film to the international market."
Director Browne added: "We are delighted and excited that Starline are bringing Radiator to a worldwide audience.
"The film has already enjoyed both critically and at festivals internationally proves that its story is of great interest and moment."