UK actor Stephen Fry has revealed that he has prostate cancer.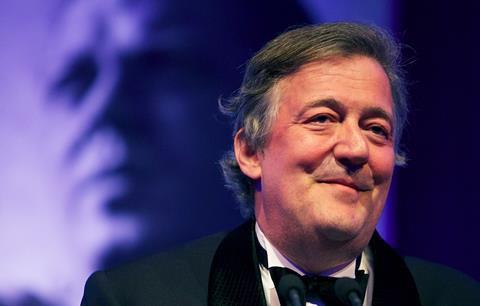 In a message that Fry posted to his website, he said "I know it's an old cliché but you don't think it happens to you. It's one of our real taboo words – it's one of those shocking, hard, difficult words."
Fry said that the had an operation to have his prostate removed in January this year following the diagnosis, and is now in recovery.
He added that he had been staying out of the public eye and keeping his head down while he was recouperating.
In January, Fry revealed he would be stepping down as the host of the Baftas, with Joanna Lumley hosting the ceremony on Feb 18.
"For the moment I'm fit and well and happy," said Fry. "Here's hoping I get another few years left on this planet because I enjoy life at the moment and I'd rather it didn't go away."
See Fry's post on Twitter below.
For the last 2 months I've been in the throes of a rather unwelcome and unexpected adventure. I'm sorry I haven't felt able to talk about it till now, but here I am explaining what has been going on: https://t.co/uPorpiwstg

— Stephen Fry (@stephenfry) February 23, 2018