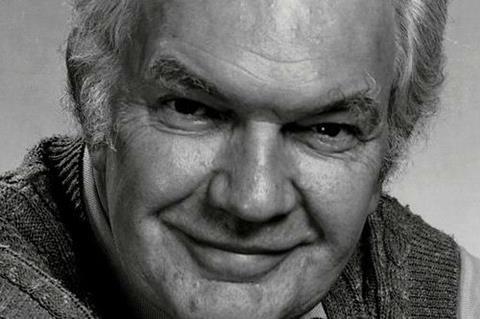 Simon Relph, the former Bafta chairman and British Screen Finance CEO, who passed away in October 2016, is a having a new talent bursary launched in his name.
The bursary is being unveiled by Creative England in Cannes. It will be a £20,000 award will be given to an emerging independent UK producer who is based outside of London.
Number 9 Films' Stephen Woolley will speak at an event in Cannes on May 12 where the bursary will be officially launched, as will a representative of Creative England. The event will be attended by a mixture of industry guests who knew Relph.
The bursary has an initial three-year funding commitment, which has been raised partly from Creative England and completed by other sources close to Relph. Woolley has also agreed to lend mentoring support to the recipient, along with Les Miserables producer Tim Bevan, I, Daniel Blake producer Rebecca O'Brien, Billy Elliot producer Tessa Ross and Lady Macbeth producer Fodhla Cronin O'Reilly.
Applications will be open for the bursary from May 13. It will be logistically supported by Bafta, which will assist with the application process and grant the recipient access to its learning events nationwide.
Caroline Norbury, CEO of Creative England and formerly the regional screen agency South West Screen, of which Relph was a founding board member commented: "There is very little overt financial support available for producers, particularly those who live and work outside London. We wanted to make a contribution to the industry that would reflect the spirit of Simon's generous and inclusive nature. Simon dedicated much of his time to helping new filmmakers and this bursary will give valuable and tangible support to develop the career of its recipient."
Stephen Woolley added: "The fact that this award is in the name of Simon Relph is perfectly fitting and appropriate. Simon was a rock for many young film-makers who made their entry into the business in the 80s when he was CEO of British Screen Finance. Whilst there, he fought tooth and nail for proper government financing for low-budget British films.
Tim Bevan, added: "On a number of my early films Simon was involved in part of the financing – he supported me as a fledgling producer, allowed me to make mistakes and learn from them. A bursary in his name for new producers seems most apt."
Relph's daughter Bella added: "As a family we are very proud and pleased that Simon's passion for supporting talented young film makers will continue through this bursary for producers."
Bafta chief executive Amanda Berry added: "Simon was a much loved and dedicated chair of the academy and a real champion of Bafta's work with new and emerging talent."