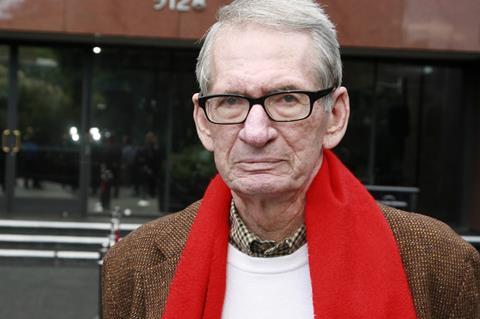 Steven Spielberg has paid tribute to Sid Sheinberg, the former president and COO of MCA/Universal who has died, aged 84, on March 7.
Sheinberg launched the career of Spielberg, giving the then 20-year-old his first directing jobs at Universal in 1968 after being impressed by his college short Amblin'.

The duo would go on to work together on industry-changing hits Jaws (1975), E.T. The Extraterrestrial (1982) and Jurassic Park (1993), as well as Schindler's List, which won the Oscar for best picture in 1994.
In a statement released via Amblin, Spielberg said: "My heart is broken at this news. For now let me just say that Sid had a big personality and a tender heart. He was the tallest most stand up guy I ever knew. He gave birth to my career and made Universal my home. He gave me Jaws, I gave him ET and he gave me Schindler's List. We were a team for 25 years and he was my dear friend for 50. I have no concept about how to accept that Sid is gone. For the rest of my life I will owe him more than I can express."
On Twitter, Amblin added: "We are deeply saddened to learn of Sid Sheinberg's passing. Without Sid recognizing the talent in a young man with a passionate dream of becoming a director, we wouldn't have the astonishing career of Steven Spielberg as it is. Godspeed, Mr. Sheinberg."
In 1973, Sheinberg, aged just 38, was appointed president and COO of MCA and Universal Studios, serving alongside Lew Wasserman.The duo headed up the company for more than two decades, turning it into an international powerhouse.
They oversaw it's sale to Japan's Matsushita Electric in a $6.6bn deal in 1990, with Sheinberg leaving Universal following its takeover by the Seagram Company in 1995.
Ron Meyer, vice chairman of NBCUniversal, said in a statement: "We are all saddened by the passing of Sid Sheinberg and our thoughts are with his family and friends. He will be forever a part of Universal Studios' legacy and his contributions to the industry will never be forgotten."
Sheinberg is survived by his wife of 63 years, Lorraine Gary, and his sons.