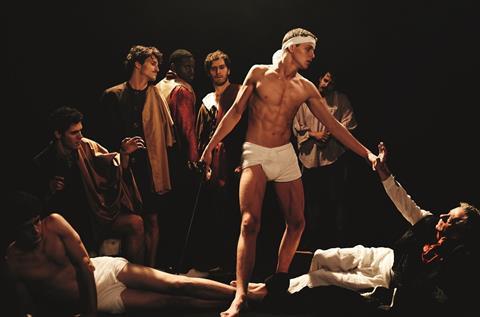 Strand Releasing has acquired all North American rights to Steve McLean's Postcards From London, about a teenager who leaves his insular hometown for the bright lights of London where he falls in with a group of elite rent boys in the city's legendary district of Soho.
The deal was brokered by Jon Gerrans at Strand Releasing and Rym Hachimi at Paris-based The Bureau Sales, which is handling world sales on the title.
Strand Releasing also released McLean's previous film, Postcards From America which was produced by Christine Vachon and Isaac Julien and was based on the writings of David Wojnarowicz in 1994.
"We're thrilled to be working again with Steve and his producing team, many of which are old friends to our company, and this is a wonderful follow up that has taken too long," said Marcus Hu, Co-President of Strand Releasing.
Strand is planning an autumn 2018 release. The film premiered at the BFI Flare Film Festival last March and will be distributed in the UK by Peccadillo and Salzgeber & Co in Germany and Austria.
Postcards From London was produced by Diablo Films in the UK and financed by the BFI.