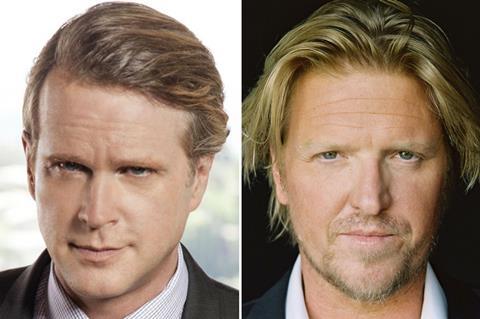 Netflix has added Cary Elwes (The Princess Bride) and Jake Busey (Agents Of Shield) to the cast of Stranger Things season three.

Elwes will take on the guest role of Mayor Kline, described by Netflix as 'Handsome, slick and sleazy…your classic 80s politician – more concerned with his own image than with the people of the small town he governs.'
Busey will be Bruce, 'a journalist for The Hawkins Post with questionable morals and a sick sense of humor'.
Elwes is known for his roles in films such as Glory, Liar Liar and Saw.
Busey will appear in the Shane Black feature The Predator in August this year, alongside Yvonne Strahovski, Olivia Munn and Jacob Tremblay.
Set in the 1980s in the fictional town of Hawkins, Stranger Things depicts a series of fantastical events that threaten the lives of the residents, and the efforts of a group of children and their families to combat these threats.
Table reads are taking place this week for season three, with filming commencing next week.