Joanne Froggatt and Anthony Head join Luke Treadaway and Ruta Gedmintas in the film's cast.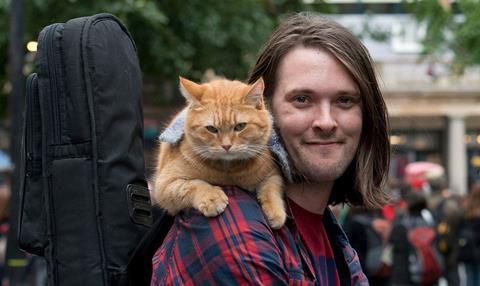 A Street Cat Named Bob, the adaptation of James Bowen's best-selling novel, is set to start shooting in the UK this month.
Production will take place at Twickenham Studios and on location in London, primarily Covent Garden, from Sunday October 25 and will last for six weeks in total.
The true story centres on how Bowen, a busker and recovering drug addict, had his life transformed when he met a stray ginger cat.
As previously announced by Screen, Luke Treadaway (Unbroken, Clash Of The Titans) will play James Bowen, starring alongside Ruta Gedmintas (Prowl, Help Point), who will play Belle, an animal loving neighbour.
Joanne Froggatt (Filth, Downton Abbey) has now joined the cast as Bowen's drug support worker Val, as has Anthony Head (Buffy The Vampire Slayer), who will play Bowen's father Nigel.
Rogert Spottiswoode is directing (Tomorrow Never Dies), with a script from Tim John (Dr. Jekyll And Ms. Hyde).
The film is produced by Adam Rolston for Shooting Script Films, the project will be the company's debut release.
Damian Jones is an executive producer alongside Tim Smith and Paul Brett for Prescience.
The Exchange are handling international sales.